Republican Rep. Joe Walsh, running against Democratic challenger Tammy Duckworth in Illinois, told reporters Thursday night that there should be no abortion exception for the "life of the mother" because "with modern technology and science, you can't find one instance" in which a woman would actually die, according to a radio station. Walsh, of course, is flat wrong.
"There is no such exception as life of the mother, and as far as health of the mother, same thing," Walsh continued. The comments were first reported by the Illinois radio station WGN.
"There is no such exception as life of the mother, and as far as health of the mother, same thing, with advances in science and technology," Walsh said, according to the video above. CREDO super PAC, which is opposing Walsh, tipped HuffPost to the comments.
Walsh's remarks echo Rep. Todd Akin (R-Mo.), who similarly relied on an ignorance of science and medicine to proclaim a belief that women's bodies are able to prevent pregnancy in cases of "legitimate rape."
"If it's a legitimate rape, the female body has ways to try to shut that whole thing down. But let's assume maybe that didn't work or something. I think there should be some punishment, but the punishment ought to be on the rapist," Akin said, setting off a firestorm before the Republican National Convention, including calls for him to resign from the race. Akin now trails his Senate race against Democrat Claire McCaskill.
GOP establishment figures attempted to cast Akin as a lone extremist whose views are outside the mainstream of the party. But Walsh's fresh comments make that distinction more difficult to maintain.
Walsh and Akin, along with GOP vice presidential nominee Paul Ryan (Wis.) cosponsored legislation that would have redefined rape as "forcible rape."
Walsh previously defended Akin during what he called a "pile on" in comments reported by HuffPost partner Elmhurst Patch.
"What he said was offensive, insulting and wrong, but I'm bothered by this rush to pile on," Walsh said. "And I'm bothered by the silence of members of our own party to stand up for him."
Walsh wouldn't have to go far to find a counter-example that undermines his medical theory. Rep. Jackie Speier (D-Calif.) has spoken movingly on the House floor about needing an emergency procedure to terminate a pregnancy that threatened her life.
There could be several medical reasons for a woman to need to terminate her pregnancy in order to protect her life or health, but the most common is an ectopic pregnancy. Ectopic pregnancies, or pregnancies that occur outside the uterus, are a life-threatening condition that occur in one in every 40 to one in every 100 pregnancies, according to the National Institutes of Health. The developing fetus must be removed in those cases in order to save the mother.
UPDATE: 10:30 a.m. -- Planned Parenthood Action Fund released the following statement Friday from Executive Vice President Dawn Laguens in response to Walsh's statements:
"Joe Walsh's ignorance about women's health is alarming. It is deeply troubling that he and some politicians have such a fundamental disregard for women and women's health. As the advocate for Planned Parenthood health centers, we know that ending a pregnancy can often be a very complex, personal decision and that there are absolutely times that a woman's life depends on it," the statement reads.
"If Mitt Romney and Paul Ryan are elected, these ignorant statements will be more than words -- they would become law. Joe Walsh and the Tea Party Congress are ready to completely ban abortion, and Mitt Romney has said that he 'would be delighted' to sign an abortion ban into law. The Romney/Ryan ticket has promised that they would put women's personal medical decisions in the hands of politicians like Joe Walsh and Todd Akin."
WATCH: Walsh was challenged on his "pro-life without exceptions" position at a Bloomingdale assisted living center recently.
Before You Go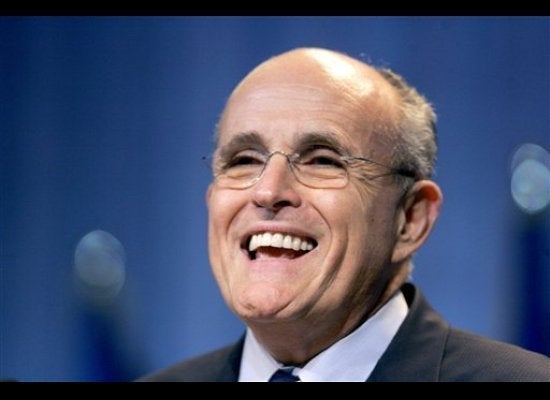 Out-Of-Touch Politicians
Popular in the Community