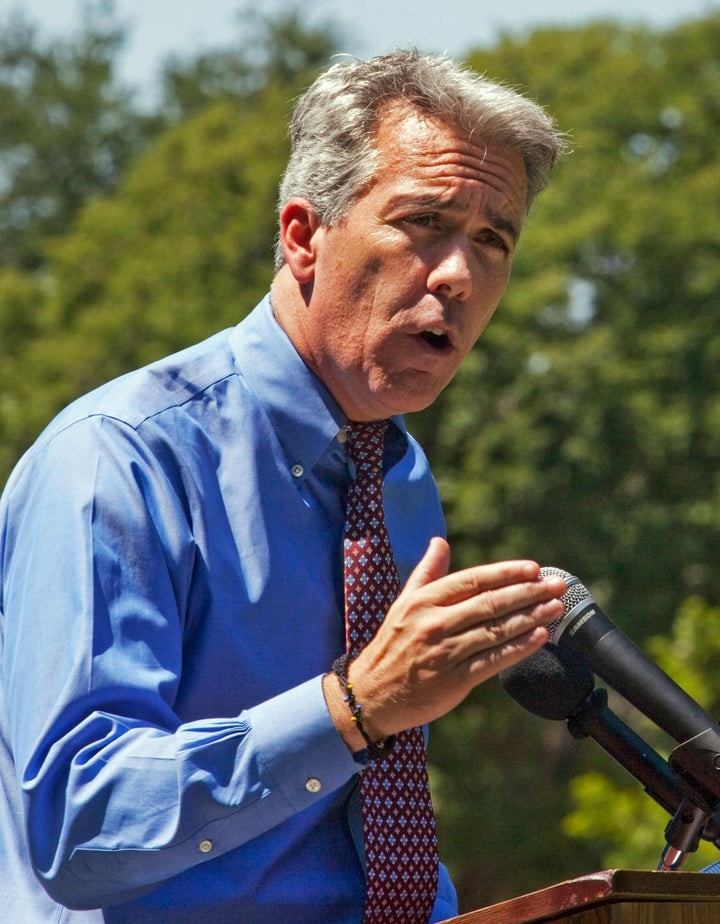 Tea Party-affiliated U.S. Rep. Joe Walsh (R-Ill.) has already described claims of his owing more than $115,000 in back child support payments as "wildly and off-the-charts inaccurate," but in a court filing submitted Tuesday, the freshman congressman accused his ex-wife Laura Walsh of lying about their arrangement.
Walsh said that his ex-wife's claims are a "misguided attempt" to exploit his position as a member of Congress, according to the Daily Herald. He claims that he paid her more than was required from November 2005 to June 2007, and that, though he did not pay up between March 2008 and December 2010, he and his ex-wife had a "verbal understanding" that they would divide the children's expenses without resorting to child support payments.
Walsh has asked the judge to deny his ex-wife's request for his current child support payments to be increased, in addition to suspending his driver's license and freezing his bank accounts until he catches up on the payments she says he owes.
The congressman also described the timing of his ex-wife's filing -- Dec. 6, a matter of weeks after the 2008 election -- as somewhat suspicious, a suggestion that Laura Walsh's attorney, Jack Coladarci, told the Daily Herald was "a very funny thing to say."
"What does the congressman think we should have done? Not filed because he was a congressman?" Coladarci added.
A withholding order currently deducts $2,134 each month from Walsh's income as a member of Congress -- a $174,000 annual salary -- which goes toward his back child support obligations.
Related
Popular in the Community