In the filing, according to the Sun-Times, Walsh's attorneys claimed the ex-congressman does not have adequate income with which to make payments such as the $2,134 payment his former wife Laura Walsh's attorney claims he skipped last month.
"The story stated and implied that I did not want to make child support payments and was behind on payments. Both statements are false. I have never shirked my financial responsibility for my children. … The Sun Times has had a vendetta against me since I was first elected. I will no longer take it. I have had to live with the "deadbeat dad" label, even though the original case against me was dropped one year ago, and my ex-wife acknowledged that I have always been a loving and supportive father."
Walsh further denied that he was stopping support -- instead, he is aiming for his support payment to be reduced to 20 percent of his net income through his youngest, 18-year-old son's graduation from high school this May, given his unemployment. Walsh wrote in the post that he "expect(s) to be employed again very soon." According to Fox Chicago, he is currently weighing "two very interesting opportunities" -- one in local media and another in politics.
The ex-congressman's complaints also prompted a series of tweets:
"Our position is that this is something that was foreseen and could have been planned for," Coladarci told the paper.
Related
Before You Go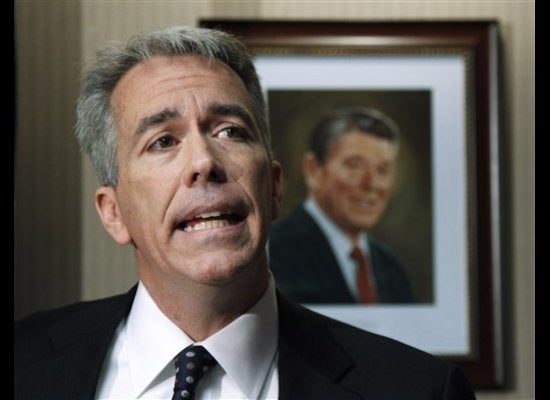 Rep. Joe Walsh's Most Outrageous Statements
Popular in the Community