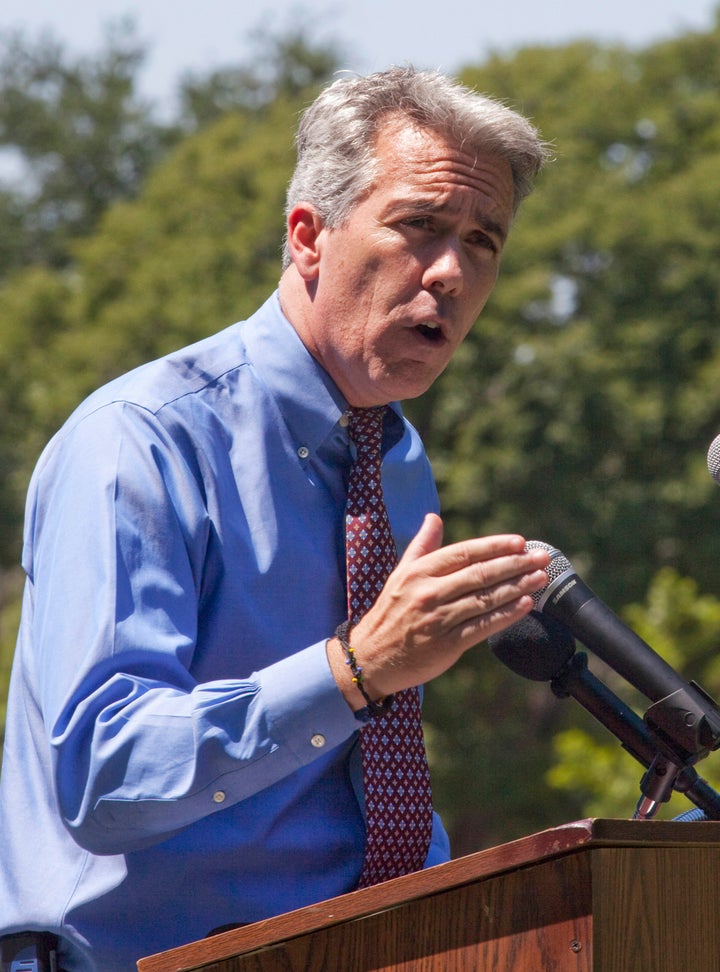 According to a court filing, made public Friday afternoon by The National Memo, Tea Party darling Walsh paid only limited child support between November of 2005 and March of 2008, and stopped paying altogether after that point.
(Scroll down to view the document.)
Unpaid obligations and interest combine to $115,294, the filing claims.
The document also purports to debunk Walsh's claim, in not paying child support, that he simply didn't have the money:
Over the course of the 2010 campaign, Joe personally loaned his campaign $35,500, which, given that he failed to make any child support payments to Laura because he "had no money" is surprising.

Joe has paid himself back at least $14,200 for the loans he gave himself. Again, he failed to make any child support payments to Laura from these returned loan proceeds.
He also accused the Sun-Times of playing politics by bringing the allegations up in the midst of the debt ceiling crisis.
"It is not lost on me that a court case filed almost 8 months ago regarding a marriage that ended more than 8 years ago would be brought up today. We are 72 hours away from one of the biggest decisions our country has to make about its financial future. I understand why this is a story and why the media has to ask me about it."
For its part, the Sun-Times disputes Walsh's claim that its story was a "hit piece" or was timed in any particular way. "[Sun-Times political writer Abdon M.] Pallasch found the documents in the divorce file Tuesday, wrote the article Wednesday and it ran in the Sun-Times Thursday," political columnist Lynn Sweet wrote.
In addition to making up the back child support payments, Laura Walsh's filing asks that the congressman's various financial assets be "restrained" until he pays up; that his driver's license be suspended for failure to pay; and that he provide a full accounting of his assets from their divorce through the present day.
Related
Popular in the Community