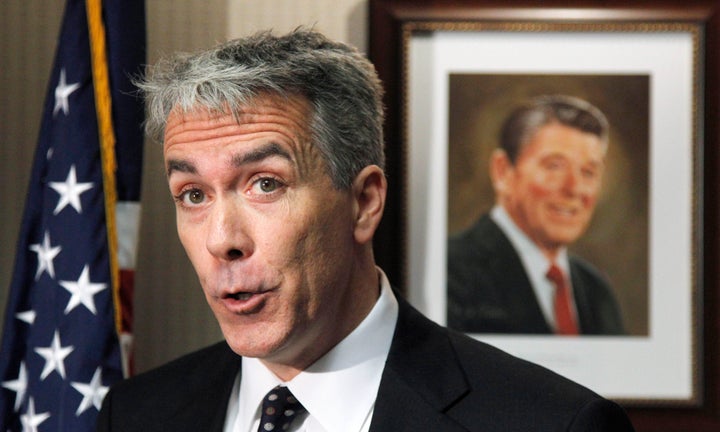 The poll, conducted by Public Policy Polling on behalf of House Majority PAC, shows Walsh's approval rating at 28 percent. Testing the congressman against a generic Democrat, PPP reports that voters chose that unnamed Democrat 49 percent to 35 percent, Politico reports.
Democrat Tammy Duckworth's campaign said Walsh is "extremely vulnerable" in the 8th, and believes she has the best chance to beat the outspoken, staunchly conservative congressman. According to a poll of 500 registered voters in the 8th, 65% of voters believe former Assistant Secretary of Veterans Affairs Duckworth has the best chance of defeating Walsh.
Against her opponent, former deputy State Treasurer Raja Krishnamoorthi, Duckworth held a 59% to 17% lead.
"I have never seen anyone overcome a 42-point deficit this late in the race," President Obama strategist and Duckworth supporter David Axelrod said in a statement.
Krishnamoorthi's campaign, however, begs to differ.
"This campaign has barely begun," Mike Murray, Krishnamoorthi's deputy campaign manager said in a statement. "If polls two months out predicted elections, Hillary Clinton would be the President, and Rick Perry would be the Republican nominee."
Murray said that Krishnamoorthi is the only one in the race with the economic experience to create jobs for the middle class.
"There are a lot of tea party folks in our district," Krishnamoorthi told the Tribune. "They want folks who are on the front lines of this economic crisis every day. … I'm able to talk to them in a very practical way."
Popular in the Community