Defeated U.S. Rep. Joe Walsh (R-Ill.) on Saturday discussed his political future during what was said to be his final "town hall" meeting in front of an audience of some 200 supporters in suburban Chicago -- and the outspoken Tea Party favorite showed up with no shortage of zingers.
The self-proclaimed "poorest member of Congress" said he's going to be, first off, looking for a job come January, when his Democratic successor Tammy Duckworth takes over his seat in Illinois' 8th Congressional District. Beyond that, Walsh said he has not ruled out challenging Gov. Pat Quinn in the 2014 gubernatorial race in Illinois.
"Am I going to run again? Here's what I know: We're losing our America. I have been called, in whatever role, to play a role trying to get this back," Walsh said Saturday, per a report posted by the Illinois Review blog. "Whether that means I run again, who knows?"
At another point in the Saturday meeting, Walsh commented, according to CBS Chicago, that Mitt Romney made a mistake in his presidential campaign by not embracing his personal wealth and refusing to apologize for it.
Addressing a question regarding his possible gubernatorial aspirations shortly after his Election Day loss last month, Walsh indicated that he may, indeed, run for governor and that he's also left the door open to becoming a television pundit.
"Walsh has a history of running for office and failing," Duckworth told HuffPost. "If he thinks his extremist rhetoric is going to win over the state, then it's a free country and he's welcome to try it."
Before You Go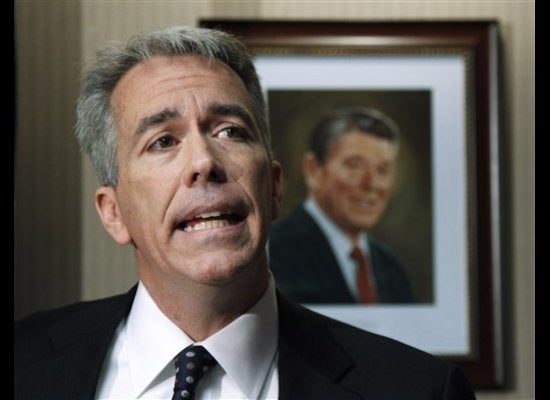 Rep. Joe Walsh's Most Outrageous Statements
Popular in the Community