 Former Rep. Joe Walsh (R-Ill.), a staunch opponent of the Affordable Care Act, suggested people "defy and or break the law and engage in civil disobedience" in response to Obamacare restrictions or new gun laws.
"We may have to shed blood every couple hundred years to preserve our freedoms," Walsh told supporters at a rally, according to Chicago's DNAinfo.
Walsh also criticized conservatives who don't "understand we're at war [with progressives.]" DNAinfo reports:
Walsh said there is a battle between the old values of freedom against the new emphasis on government control. "These two Americas are having it out," he said, adding it was the old, traditional conception of America against the new, progressive America.

"I do want to go back," he said.

Although he talked tough politically, saying, "We have no Republican Party in this state — none," he added, "I'm not there yet with a third-party movement."

He also said, "Don't yet give up on the Republican Party."
During his time in Congress, Walsh continually expressed opposition to the Affordable Care Act, once saying he "would have voted to repeal ObamaCare" once a month if he were the House Speaker. Walsh spent two years in Congress before being defeated by Democratic challenger Tammy Duckworth in November.
Walsh isn't the only tea party favorite to have a strong opposition to Obamacare. Rep. Michele Bachmann (R-Minn.) filed the first bill of the new legislative session "to repeal Obamacare in its entirety."
Before You Go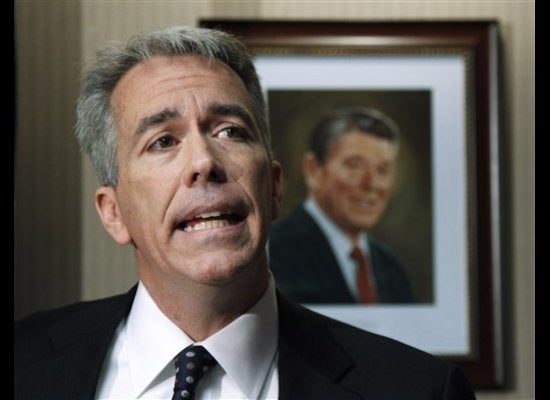 Rep. Joe Walsh's Most Outrageous Statements
Popular in the Community