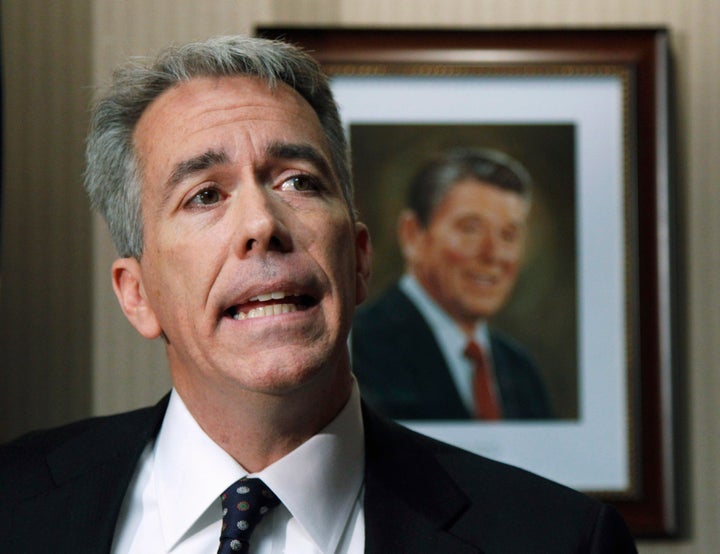 "If it becomes official and Mitt Romney is my nominee there will be no one in this country that will work harder to get him elected than me," Walsh told The Hill Monday. "Electing him, electing any Republican over the president to win the White House — and this is difficult for me to say — is more important than my race."
Those following Walsh's campaign so far in Illinois are likely not surprised by those comments. At a recent Tea Party gathering in the Chicago suburbs, Walsh told supporters that he often disagrees with Republicans, but called the party "the only game in town." Though he has repeatedly separated himself from the GOP establishment by saying he is a member of the "Tea Party first" and a Republican second, Walsh told The Hill that a Republican president would cut taxes, reduce spending and repeal Obamacare -- all important issues to his Tea Party base.
Democrat Tammy Duckworth, who is running against Walsh in the 8th, said that he is "extremely vulnerable" and believes she has the best chance to beat the outspoken, staunchly conservative congressman.
Duckworth isn't the only person going after Walsh. On Monday, a national, progressive SuperPAC announced a "Take Down the Tea Party Ten" campaign. CREDO Mobile will reportedly organize in the 8th district and spend an estimated $3 million to defeat Walsh and other Tea Party conservatives.
"We're talking about some of the most odious members of Congress. Even for Republicans these guys are low," CREDO Campaign Manager Matthew "Mudcat" Arnold said in a statement. "We're going to empower local activists to organize their friends and neighbors to lay out the truth about their representatives in the most basic terms: They are anti-woman. They are anti-science. They are hypocritical, bigoted, and have said and done things that are downright crazy. They've done more to embarrass their constituents then they have to govern or work toward solutions. They are unfit for congress, and we're going to help their constituents hold them accountable."

Calling all HuffPost superfans!
Sign up for membership to become a founding member and help shape HuffPost's next chapter