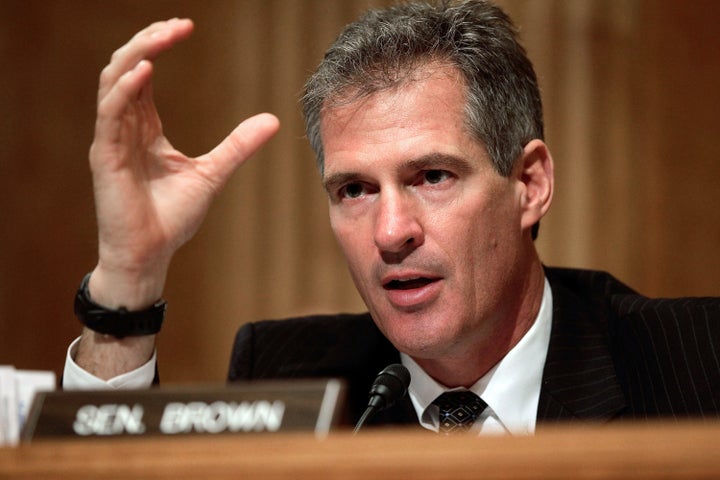 Rep. Joe Walsh (R-Ill.) took issue with Sen. Scott Brown (R-Mass.) coming out against a contentious plan to reform Medicare introduced by Rep. Paul Ryan (R-Wis.) during an appearance on Fox Business Network on Monday night.
"Respectfully, Scott Brown ought to be ashamed of himself," said Walsh on the program, according to The Hill. "This is the defining moment of this generation. We have got to be bold. We know these entitlements have to be reformed to be saved. He knows that."
Brown expressed opposition to the plan put forth by Ryan earlier in the day in an op-ed published online by Politico. The stance taken by the senator did not correlate with previous statements he had made about his posture toward the plan.
The Newburyport Daily News reported earlier this month on an indication made by Brown that he would vote in favor of the measure to reform Medicare. Shortly after, the AP reported:
The Massachusetts Republican said in a statement that he favors the overall direction Wisconsin Rep. Paul Ryan's budget takes toward reducing spending.

But Brown declined, through a spokesman, to say if he backs Ryan's proposed Medicare overhaul, or if he would vote for the Ryan budget plan.
Walsh said on Monday night, "Any Republican that doesn't vote for this or doesn't support this is purely being guided by political reasons."
HuffPost Hill notes that Sen. Susan Collins (R-Maine) is another Republican in the upper congressional chamber who is expected to cast a vote against Ryan's plan.
REAL LIFE. REAL NEWS. REAL VOICES.
Help us tell more of the stories that matter from voices that too often remain unheard.