Rep. Joe Walsh (R-Ill.) on Sunday accused his Democratic opponent Tammy Duckworth -- a double-amputee veteran of the Iraq War -- of not being a "true hero" because she made her military service central to her campaign.
After calling Sen. John McCain (R-Ariz.) a "noble hero" for downplaying his military experience during a 2008 presidential bid, Walsh shifted gears to Duckworth at an Elk Grove, Ill., town hall.
Duckworth lost both her legs after Iraqi insurgents hit her helicopter with a rocket propelled grenade in 2004. She is now challenging incumbent Walsh in Illinois' re-drawn 8th Congressional district.
"Now I'm running against a woman who, my God, that's all she talks about," said Walsh, a Tea Party freshman. "Our true heroes, it's the last thing in the world they talk about."
Sunday's event was not the first time Walsh mocked Duckworth for touting her military record on the campaign trail.
In an interview with Politico's David Catanese in March, Walsh brushed off Duckworth's military credentials and accused of her being "nothing more than a handpicked Washington bureaucrat":

"I have so much respect for what she did in the fact that she sacrificed her body for this country," said Walsh, simultaneously lowering his voice as he leaned forward before pausing for dramatic effect. "Ehhh. Now let's move on."

"What else has she done? Female, wounded veteran … ehhh," he continued. "She is nothing more than a handpicked Washington bureaucrat. David Axelrod, Rahm Emanuel just picked her up and dropped her into this district."
The same day the Politico story ran, Walsh told Chicago Magazine that he "meant something other than how it came out" when he was being asked about Duckworth.
UPDATE: Walsh released a statement Tuesday afternoon clarifying his town hall remarks about Duckworth's military record.
"Of course Tammy Duckworth is a hero. I have called her a hero 100's of times in the past four months. Just like every man and woman who has worn the uniform, her service demands -- demands -- our utmost respect. That's why I recognize our veterans at the beginning of every one of my public town halls. However, unlike most veterans I have had the honor to meet since my election to Congress, who rarely if ever talk about their service or the combat they've seen, that is darn near all of what Tammy Duckworth talks about. Her service demands our thanks and our respect but not our vote. She is running for Congress -- and there are real problems in this country like our massive debt, high unemployment and the Obamacare tax. We are about four months from Election Day and the people of Illinois have no idea where Tammy Duckworth stands on these issues because she dodges debate requests, ignores our invitations to speak at town halls, refuses to talk about solutions and constantly reminds voters of her war service. Our thoughts and prayers will always be with her for her service and her loss but these are serious times and the people of Illinois deserve to know what she thinks about real issues and what she will do as a Congresswoman."
Below, in battles over the other chamber of Congress, women candidates vie for U.S. Senate seats: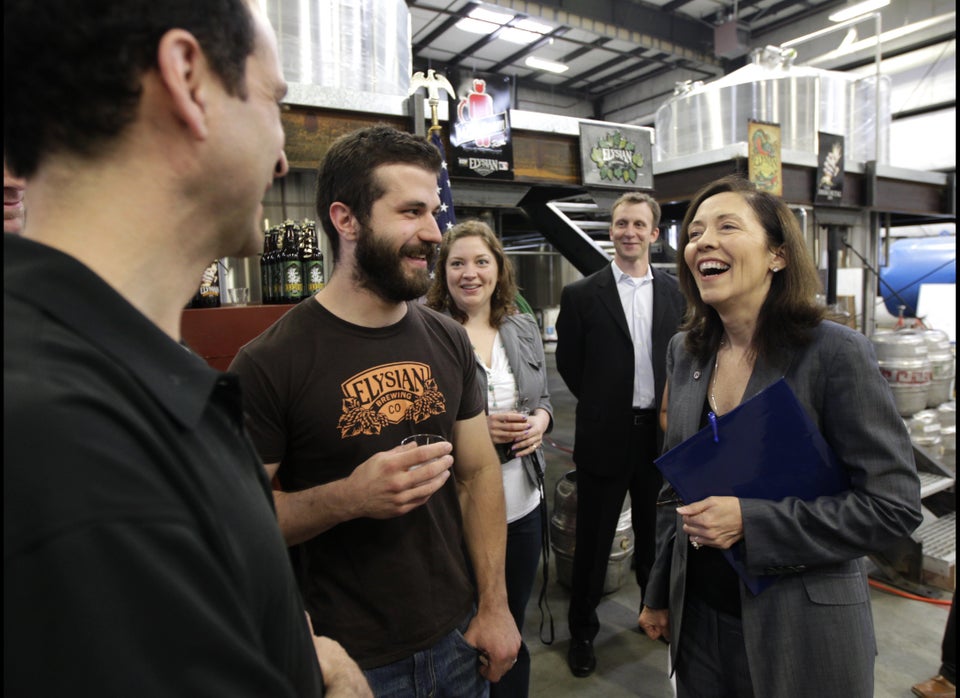 The Women Running for Senate in 2012
Popular in the Community