 Not every elected Republican official is rushing to create as much distance as possible between themselves and Rep. Todd Akin (R-Mo.).
Rep. Joe Walsh (R-Ill.), his colleague in the House of Representatives, told a conference of young Republicans that he found Akin's remarks -- that victims of "legitimate rape" were biologically less likely to get pregnant -- repugnant. But he still felt that GOP leadership's reaction was overblown.
"What he said was offensive, insulting and wrong, but I'm bothered by this rush to pile on," Walsh said. "And I'm bothered by the silence of members of our own party to stand up for him."
Rep. Peter Roskam (R-Ill.), who appeared alongside Walsh on the panel, chose his words a bit more cautiously.
"There's nobody who is saying Todd Akin is unworthy to serve," Roskam said. "There is no one saying he is immoral or incapable. He's not; he made a poor decision. The question is: Can he win in November?"
"This is an election about a generational change," he added. "If we squander this one opportunity we have, we will all look back and say: 'Oh, if only.'"
Before You Go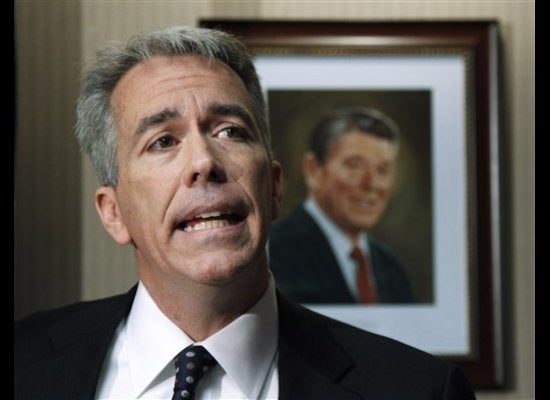 Rep. Joe Walsh's Most Outrageous Statements
Popular in the Community