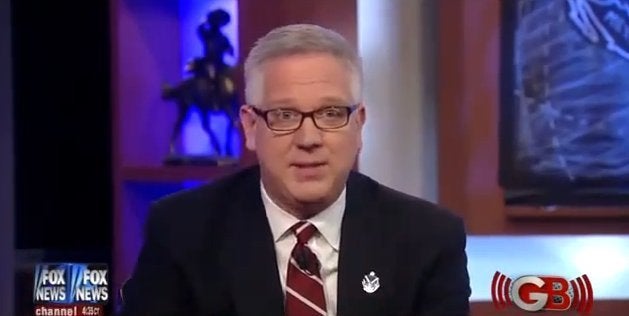 Fox News Senior Vice President Joel Cheatwood is reportedly set to leave the network to join Glenn Beck's media company, but a source close to the situation says that the executive has been reduced to little more than Beck's "babysitter."
Mediaite reported Monday that Cheatwood was set to join Beck's Mercury Radio Arts in a move that suggests Beck may have "much bigger and more innovative plans [around his TV future] than anyone had previously thought." The report comes as Beck's future with Fox News remains in doubt, and is one major indication that he and the network may part ways.
But despite Mediaite's characterization of Cheatwood as a "Fox News bigwig," a source close to the situation claims that Cheatwood has been marginalized at Fox News, saying that he already spends most of his time at Mercury and is only seen at Fox News HQ when Beck's show is taping. The source also told the Huffington Post that Cheatwood's contract with Fox News expires in the next few weeks, and that the network was not planning to renew it.
Cheatwood has been a close associate of Beck's since the two were both at HLN, CNN's sister station, where Cheatwood helped create Beck's first, pre-Fox News show. He has also become one of Fox News' primary spokesmen for Beck in the media.
The source also speculated that the report came originally from Chris Balfe, the head of Mercury.
"Chris Balfe is playing a dangerous game with Roger Ailes," the source said.
Popular in the Community