Tim Duncan, LeBron James, Magic Johnson, Kareem Abdul-Jabbar, Hakeem Olajuwon, Allen Iverson -- 11 number-one draft picks have won the NBA's Most Valuable Player Award.
The moribund Cleveland Cavaliers have once again been given basketball's gift of gifts, winning the lottery for the third time in four years. And while they can choose between the supremely talented Andrew Wiggins, Jabari Parker and Julius Randle -- all of whom may very well become future stars -- Joel Embiid is their best choice.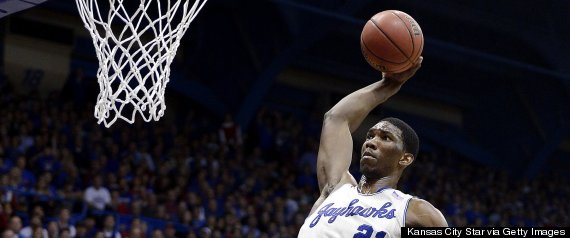 Embiid, if you're not familiar, is 7 feet tall, 19 years old and has the dexterity of a wing player, despite having played organized basketball for only three years. While his numbers at Kansas (11 points, 8 rebounds) weren't off the charts, he asserted himself as a defensive force, averaging nearly 3 blocks per game. Embiid is not a dominant area rebounder at this point, but he boxes out extremely well and doesn't rely merely on size or leaping ability. He can also face up from 12 feet and score on either block.
But perhaps more importantly, he runs the floor incredibly well, and his imposing stature belies soft hands and a deft touch around the hoop.
Today's NBA is about half-court execution. Look at how Roy Hibbert (when he's up to form) propels Indiana, or Duncan in San Antonio or Joakim Noah with the Bulls. Embiid possesses a robust 7-foot-5 wingspan and can consistently beat other bigs down the floor. Most 7-footers can't run the floor, but with Embiid on a team, one can actually play in transition, something with which NBA teams often struggle. One team that does it well is Washington, which can push the tempo with Marcin Gortat filling lanes.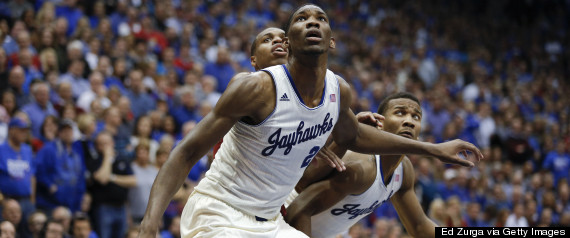 A late-season back injury forced Embiid out of the NCAA Tournament, but that's the only major issue that might give a team pause. And even a healthy Embiid is not a perfect prospect. His toughness wavers, his lack of shot-clock understanding is one way his inexperience shows, and although he's a willing passer, he hasn't learned to pass out of double-teams.
But those are all fixable, minor issues in a potentially game-changing center. Embiid, with natural footwork and the ability to finish with both hands, converts an excellent 71 percent of his shot attempts at the rim. In time, he could become a devastating pick-and-roll option, given his sound shooting form and eagerness to find the open man. That potential is especially significant for Cavs' point guard Kyrie Irving, a rising star who needs more than Tristan Thompson, Anderson Varejao and Anthony Bennett to support him.
Embiid poses far less risk as the top draft choice than the over-matched Bennett did, who compiled one of the worst rookie years for a top pick in league history. The Cavaliers can't afford not to nab Embiid.
Email me at jordan.schultz@huffingtonpost.com or ask me questions about anything sports-related at @Schultz_Report and follow me on Instagram @Schultz_Report. Also, be sure and catch my NBC Sports Radio show, Kup and Schultz, which airs Sunday mornings from 9-12 ET, right here.
Popular in the Community