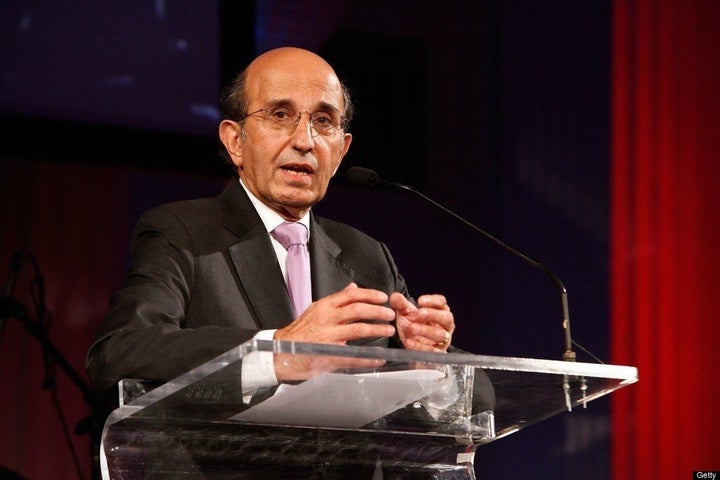 The battle over teacher effectiveness data rages on in New York City, where the United Federation of Teachers is currently embroiled in a court battle with the city over the release of teacher effectiveness rankings.
As HuffPost Education reported last week, the teachers union is suing to prohibit the release of data about 12,000 New York teachers that was requested by several city newspapers under the Freedom of Information Act.
NYC Schools Chancellor Joel Klein has come out in support of the release of the teachers' scores, a belief he defends in a recent Op Ed in the New York Post. Klein says that the ratings give an indication of teacher performance and the public has a right to the information.
Responding to critics who argue that the data is not enough to evaluate a teacher, Klein writes,
No one believes value-added data tell the whole story of a teacher. But it provides a valuable window into teacher effectiveness, which is why we have used and will continue to use the data when we determine whether to award lifetime tenure.
Klein followed up his Op Ed by reaching out directly to New York City educators on Monday, NY Daily News reports.
In a letter to teachers and principals, Klein reminded readers that the ratings were not set to be released by the Department of Education, but that newspapers had requested the information. According to NY Daily News, Klein also asserted his belief that the teacher ratings would be helpful to parents.
Parent reaction is exactly one of the reasons sited by the teachers unions that the rankings should not be released. According to Yahoo News, the lawsuit filed by the United Federation of Teachers claims parental harassment could be a consequence of teacher ratings in the hands of the public.
Calling all HuffPost superfans!
Sign up for membership to become a founding member and help shape HuffPost's next chapter