We all have dreams -- but why is it that some people are able to easily work towards theirs, while others spend a lifetime feeling stuck? Pastor Joel Osteen, the founder of the largest megachurch in the country, knows a thing or two about dreaming big. In the above clip from "Oprah's Lifeclass," he explains the critical step many of us are missing on the climb towards realizing our greatest dreams.

"I think it's so important, Oprah, to be grateful for what you have today," Osteen says. "I say, thank God for what's right instead of complaining about what's wrong. Instead of focusing on what you don't have, thank God for what you do have.

"Instead of always looking at how far you have to go, sometimes you need to look back and thank God for how far he's already brought you," he continues.

That sentiment strikes a chord with Oprah. "We just need to take that in for a moment," she says. "The little hairs on my head rose." Everything you've been through and endured is a testimony to your strength, she says.

While taking the time to reflect is critical to figuring out where you ultimately want to go, Oprah points out another way people get stuck on their journey. According to spiritual author Caroline Myss, "people suffer when they pursue a life or chase a dream that doesn't belong to them." So how do we know when we're on the right path?

Osteen says he believes that we all have a dream that never leaves us. "It burns on the inside, it's a passion that's with you," he says. "I think one thing that kind of throws people off, many times your dream may be familiar to you. It may be something natural to you."

It's human nature, he explains, to want to do what other people are doing because it seems more exciting. This is especially true in our fame-driving, reality TV-obsessed culture, Oprah points out.

"But I think you have to stay in your sweet spot," Osteen says. "Say, 'God, these are the gifts and the talents that you've given me,' and be patient and see what happens."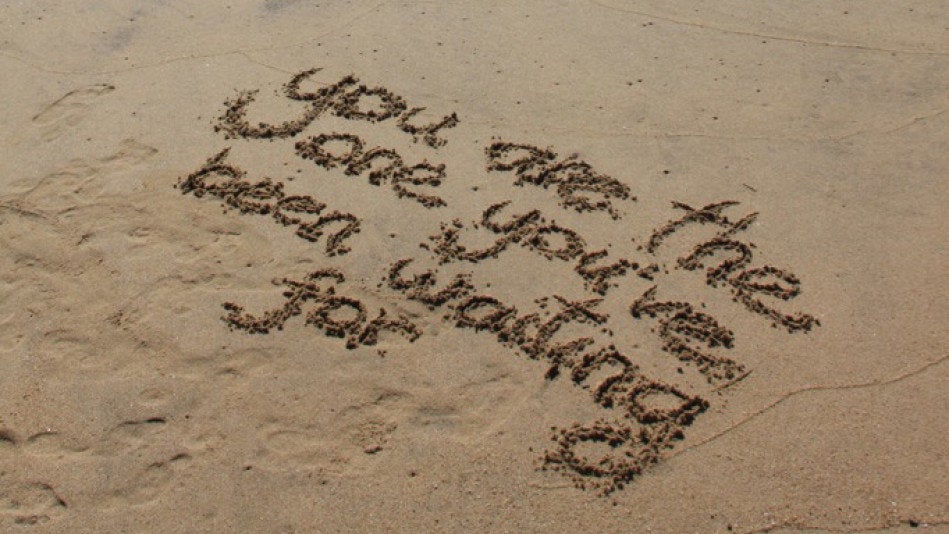 Signs In The Sand That Remind Us To Dream Big
Related
Popular in the Community