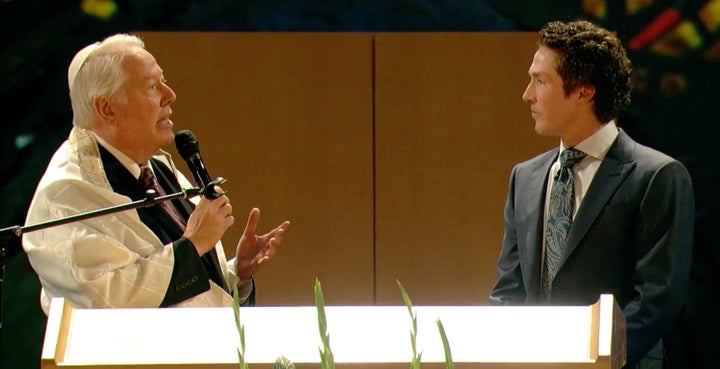 A Houston Jewish congregation displaced by Hurricane Harvey is holding services in Joel Osteen's Lakewood Church after the televangelist offered to open up the megachurch's doors for the Jewish High Holidays.
Osteen asked the Jewish congregants to "make yourselves at home" during a short speech in the middle of a Rosh Hashanah service.
"This is what it's all about, being friends, being neighbors, being brothers and sisters," Osteen told the congregants. "It's interesting how God can take something negative and turn it around and somehow bring good out of it."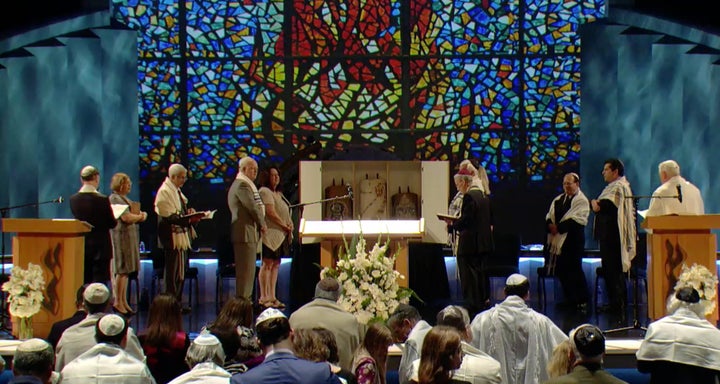 David Rosen, Congregation Beth Yeshurun's senior rabbi, expressed his gratitude to Osteen.
"We found a place where we could gather and pray. You've made it so warm for us and so comfortable for us. And we thank you so much," Rosen said.
The rabbi also gave Osteen a bound version of the Hebrew Scriptures and a shofar, the ram's horn typically blown at Rosh Hashanah services.
"It's a call to renewal of your soul, that you'll be shaken and stirred, if you will, by the sounds of those bright and stirring notes, you'll be woken up from your inability to respond when you should," Rosen said of the shofar. "When you hear the shofar blown, you'll be stirred to action to do your best."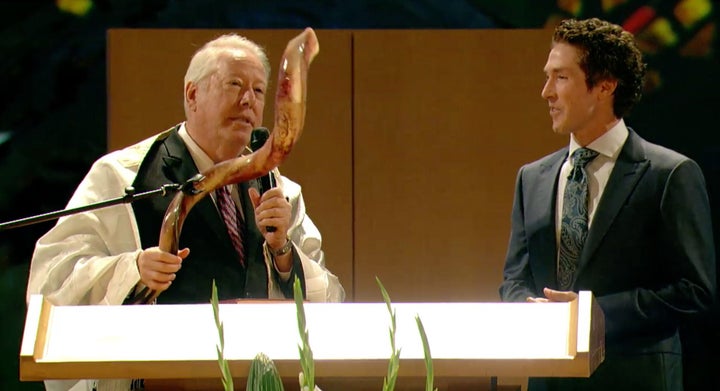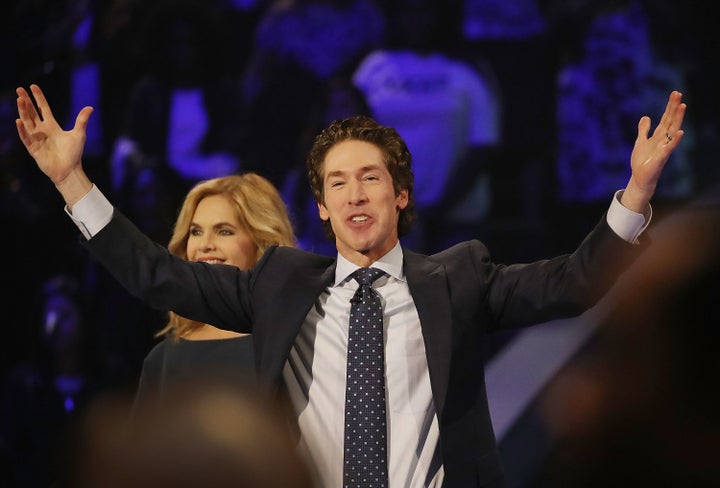 Lakewood emerged as a potential temporary worship space for Congregation Beth Yeshurun after it became clear that the synagogue wouldn't be able to hold High Holy Day services this year. The synagogue reportedly took in more than a foot of water during the hurricane.
With more than 2,300 families, Congregation Beth Yeshurun is one of the nation's largest Conservative Jewish congregations. About 4,000 people were expected for its High Holy Day services, creating the need for a temporary site large enough to accommodate worshipers.
"I cannot thank Joel Osteen enough for his sensitivity and his encouragement," Rosen told Houston's KHOU. "It's a reaffirmation of the beautiful spirit of collegiality and interfaith conversation we have here in Houston."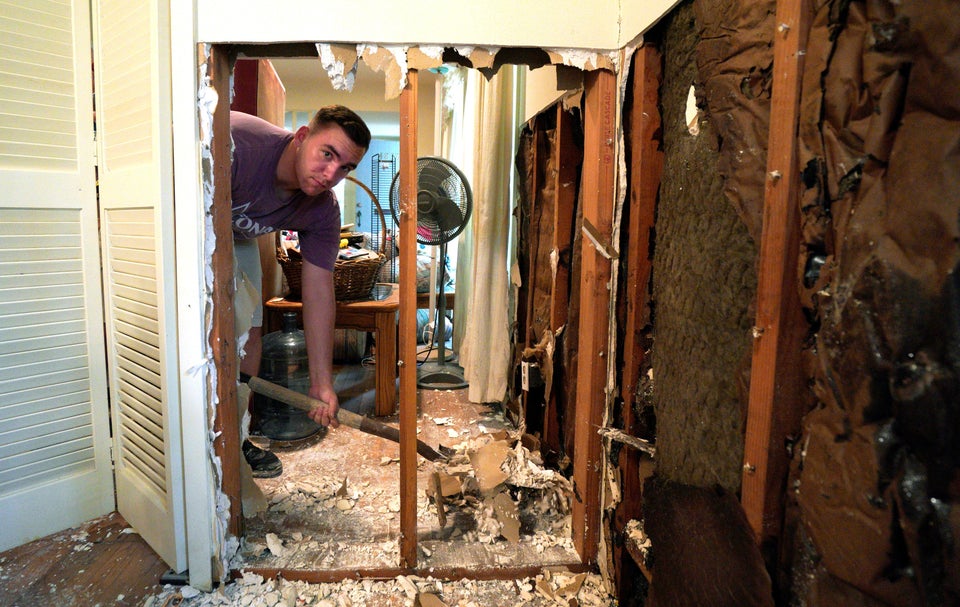 Post-Harvey Houston
Popular in the Community