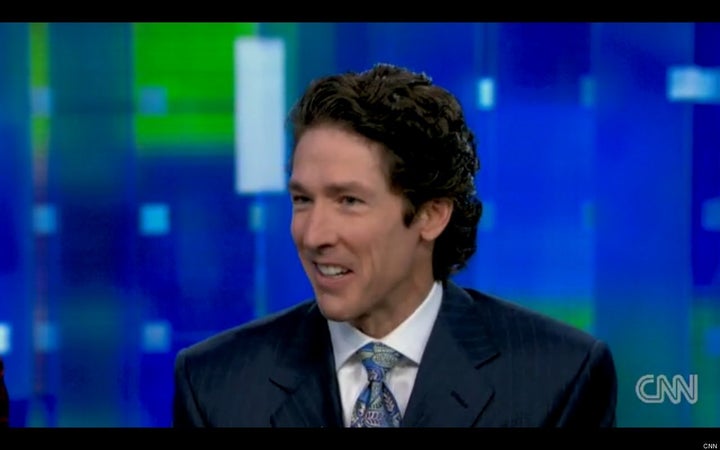 In an interview which will air Wednesday on CNN's Piers Morgan Tonight, megachurch pastor Joel Osteen declares that homosexuality is a sin based on his understanding of Christian scripture.
In response to Morgan's direct question, "Is homosexuality a sin?" Osteen had this to say:
"Yes, I've always believed, Piers, the scripture shows that it's a sin."
Osteen continued by saying that he had no desire to "bash" homosexuality or play the role of judge. He was then pressed further on the issue by Morgan who brought up his friend, Elton John, who recently had a surrogate child with his partner, David Furnish.
"Why are they sinners in your eyes?" he asked. Osteen's response:
Well, it's strictly back to what the scripture says. I mean, I can't grab one part and say God wants you to be blessed and live an abundant life, and not grab the other part that says, you know what? You know, live that kind of life. So it comes back to the scripture. I'm not the judge. You know, God didn't tell me to go around judging everybody.
Watch the exchange between Morgan and Osteen below. The full interview will appear on Wednesday's episode of Piers Morgan Tonight.
Related
Popular in the Community