Parkinson joined me for a brief interview where he talked about the contest and the difficult conditions he and his fellow competitors had to confront. The interview was originally conducted for a radio show and just recently has been transcribed for your reading pleasure. It was nice to get a new perspective on surfing Ocean Beach and the city of San Francisco from one of the world's greatest surfers, and 2012 ASP World Champion, Joel Parkinson.
Cyrus: What's your initial take on Ocean Beach?
Joel: I think it's got some really good waves. It's a lot of work and you're not sure if you're ever going to get rewarded for the work. You paddle out, it can be such a mission, it's like a marathon Iron Man surf kind of thing. Sometimes, like yesterday, I got one wave in my heat, it was kind of cool. It was a nice little barrel. But that was kind of it. For half an hour of just nonstop paddling and you get one little barrel. But then yesterday, you get two or three good waves in 10 minutes. A lot of it is real luck and partly to see where you catch waves.
Cyrus: You guys definitely make it look easy. This is one of the most challenging surf spots in the world. How about the cold water? Most of the time you're in these really nice, posh places around the world. This is probably the coldest spot.
Joel: Yeah for sure, the coldest. I don't mind cold water. I mean, it's fine. Wetsuits will serve you these days, it doesn't really matter. (Laughs)
Cyrus: You're a family man in general. Do you get a chance to actually enjoy San Francisco?
Joel: I'm going to try for sure. It looks like we might have a few down days, over the next few days, so definitely.
Cyrus: Who are your sponsors? Who's paying your bills?
Joel: Yeah, Billabong. Yeah Billabong. Thanks Billabong!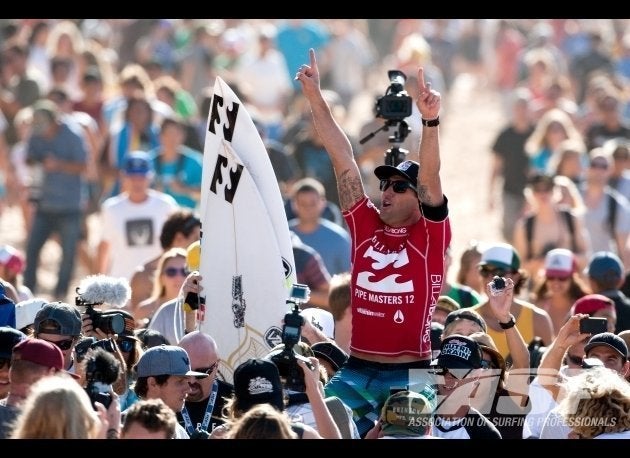 World Champion Surfer Joel Parkinson Discusses Surfing in San Francisco
Popular in the Community