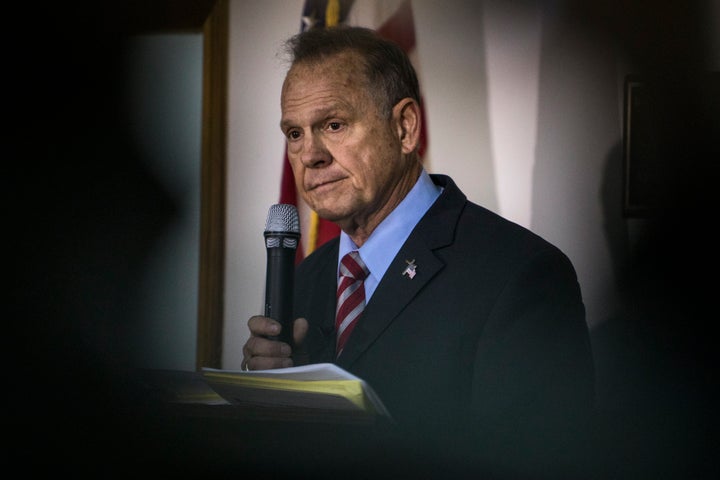 In what may be the most ludicrous defense to date of Roy Moore, the Republican Senate nominee who is accused of child sexual harassment, a senior Breitbart News editor cited a Ringo Starr song.
"You know, in 1973, Ringo Starr hit No. 1 on the Billboard charts with the song ['You're Sixteen']" Pollak told Cuomo. "It was a remake of an earlier song. He was 30-something at the time, singing about a 16-year-old. You want to take away Ringo Starr's achievement?"
An incredulous Cuomo cut in. "You can't be serious," the CNN anchor repeated twice. "You think that Ringo Starr's song is supposed to be a nod towards allowing 30-year-old men to prey on teenagers? You don't believe that, Joel. You're a parent. You don't believe that."
Instead of responding directly, Pollak went on to say that as a parent he worries about the "risks our sons face today," namely being "exposed to accusations that may or may not be true."
Moore, a former judge, has been accused of sexually assaulting and harassing multiple women, including minors.
In an earlier interview, Pollak had claimed that "only one" of Moore's alleged relationships ― with a 14-year-old ― was "problematic." Others involving girls who were 16 and 18 were "perfectly legitimate," he said during an appearance on "MSNBC Live With Ali Velshi." Moore had been in his 30s during those alleged encounters.
"The 16-year-old and the 18-year-old have no business in that story because those are women of legal age of consent," Pollak told Velshi.
Calling all HuffPost superfans!
Sign up for membership to become a founding member and help shape HuffPost's next chapter
BEFORE YOU GO