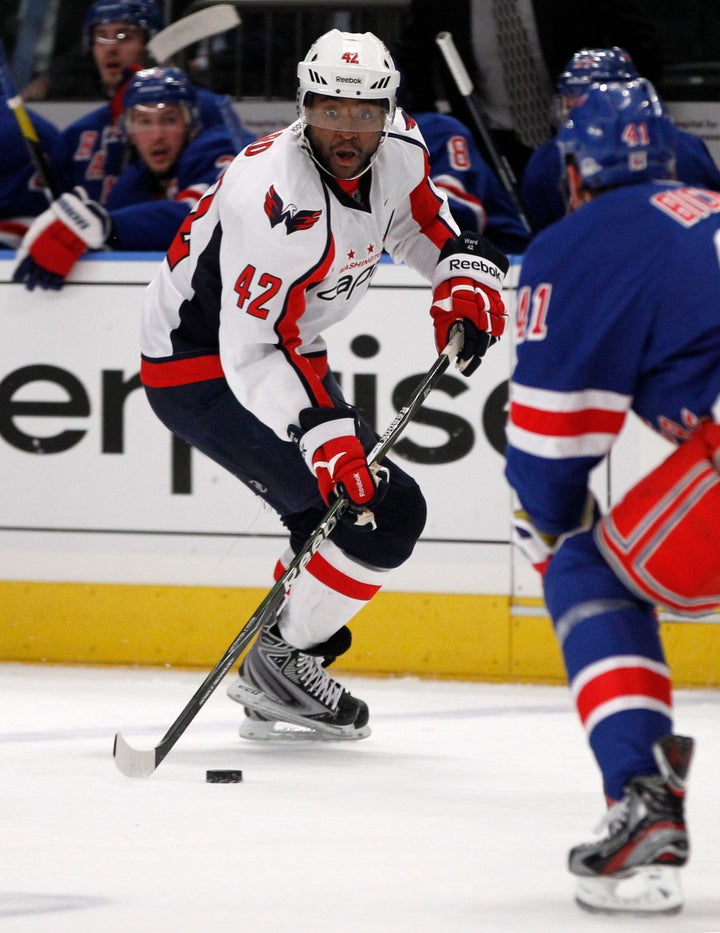 Washington Capitals winger Joel Ward handled his costly penalty against the New York Rangers in Game 5 with class. According to Chris Botta of Sports Business Journal, the 31-year-old was waiting for reporters when the Caps' locker room opened for post-game media availability.
WARNING: UNCENSORED TWEETS BELOW
The vitriol was sparked by a high-sticking penalty whistled against Ward, who was born in Canada to parents who emigrated from Barbados, with 21.3 seconds remaining in the third period of Game 5 against the Rangers. At that point, Washington held a 2-1 lead and seemed on the verge of taking a 3-2 lead in the series. However, the Rangers used the ensuing two-man advantage (empty net) to score with 6.6 seconds left.
Following Rangers defenseman Marc Staal's game-winner in the extra period, some took to Twitter and used the N-word to show their disdain with Ward in regards to the penalty.
WARNING: UNCENSORED TWEETS CONTAIN OFFENSIVE LANGUGE
"It doesn't faze me at all," Ward told USA Today after the previous incident. "We won, and we are moving on. People are going to say what they want to say."

Popular in the Community