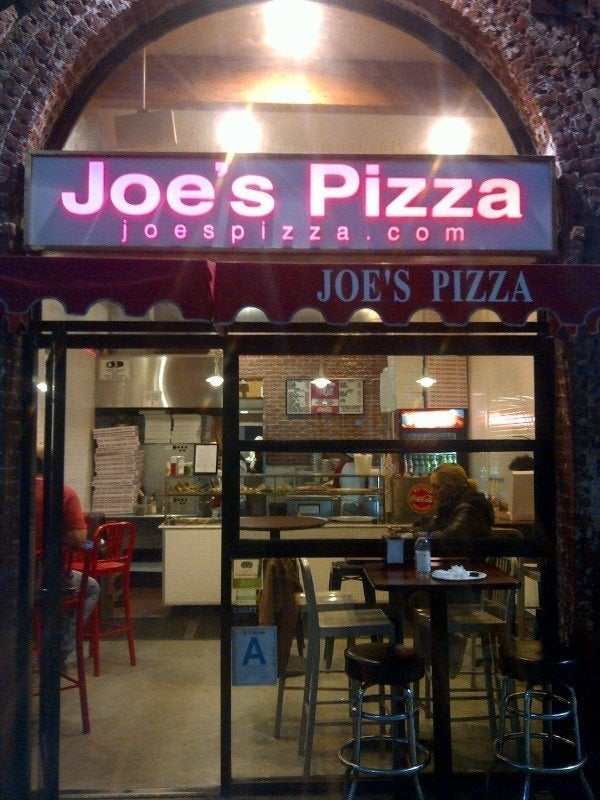 For the last six years, Matt Thomas has been delivering the old-school pizza of his native New York to the good people of Santa Monica.
Despite the eruption of ever more California pizza kitchens around town, Thomas's Joe's Pizza has maintained a loyal following of avid pizza eaters, both New York transplants and long-time locals alike.

"We're just trying to make the best pizza in L.A., that's all," Thomas says.
And he's doing a very good job. Critics have taken notice, including Jonathan Gold and Zagat, among a legion of others.
"...[T]he breadth of truck tires but almost microscopically thin... is as authentically New York City as the smell of the West Fourth subway station in mid-August," says Gold.
And Zagat called Joe's "One of the best pizzas in Los Angeles."

The Sicilian pie. (Photo by Abhijeet Ram)
The menu is simple and constant: a few salads and a half-dozen pies. Descriptions of some of my favorites follow:
The Original. Don't let the simplicity fool you, this is the essence of pizza right here. It's just the basics, without anything to detract from its glory.
The White. It's topped with spinach, garlic, buffalo mozzarella and ricotta. Just keep telling yourself that because of the spinach, this is health food. It's what Popeye would eat.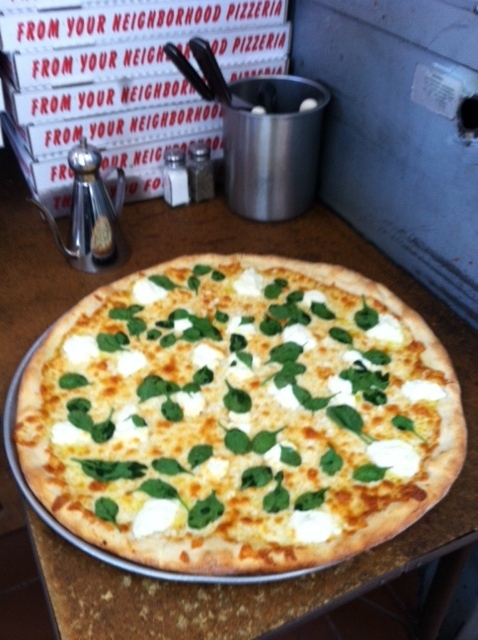 The White Pie is a favorite among loyal patrons of Joe's Pizza. (Photo by Abhijeet Ram)
The Sicilian. Sometimes, you just want to indulge your deepest pizza fantasies. This is how.
The Grandma. Paying homage to his dear grandmother, Thomas employs her secret recipe to create a one-of-a-kind slice. Here's as much of the recipe as he would impart: homemade marinara sauce (good luck recreating at home), fresh chunks of buffalo mozzarella, parmesan reggiano, fresh basil and extra virgin olive oil.
Joe's is located about a block from the beach, at the corner of Second Avenue and Broadway, in a tiny brick building with an even smaller patio out front -- it's really all about the pizza.
Of course, the restaurant also features a variety of bottled cane sugar-sweetened sodas that will transport you back to childhood (and the dentist's office, but what the hell).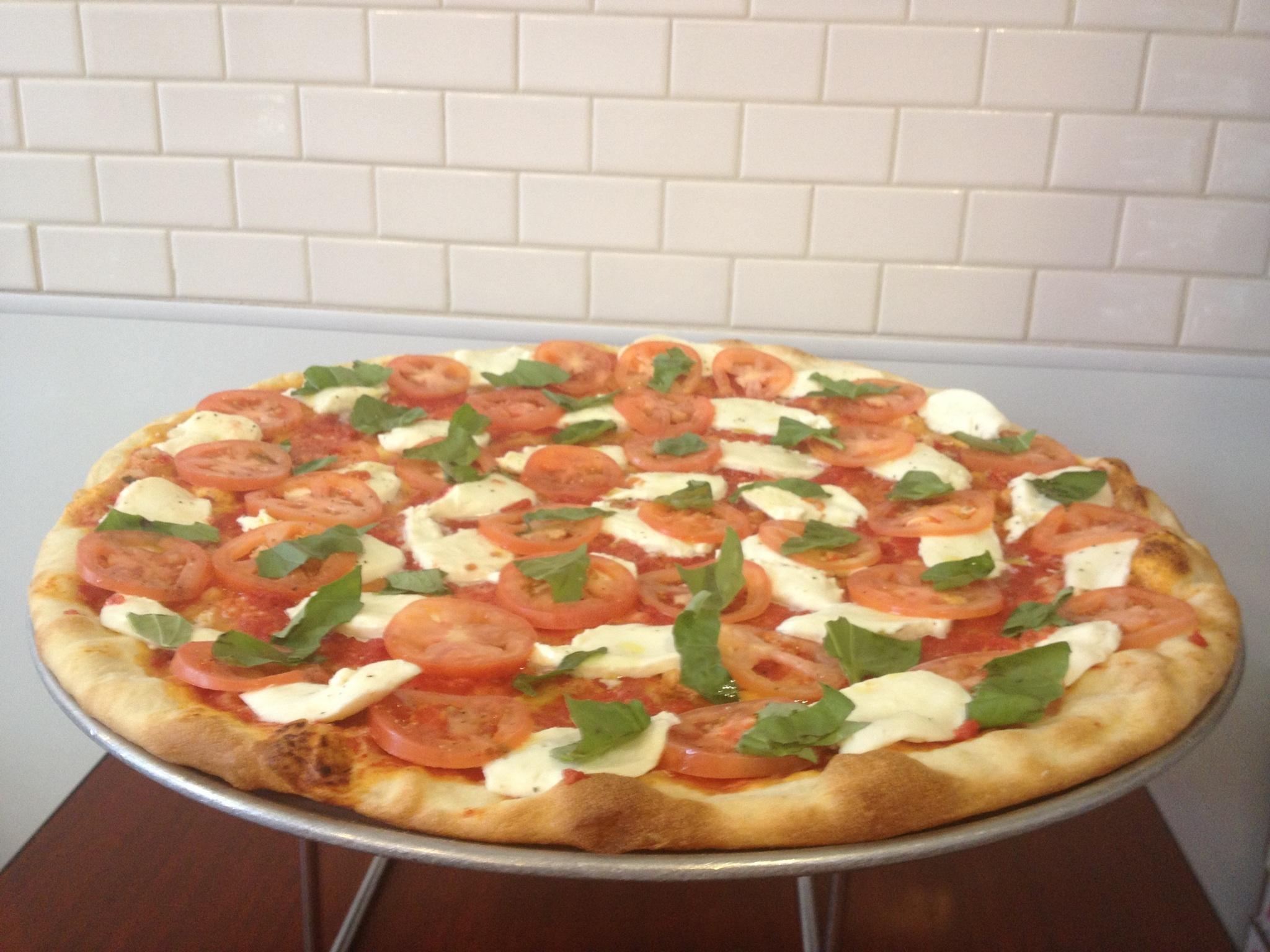 Quality ingredients are used to create the perfect pie. (Photo by Abhijeet Ram)
Many people know and love Joe's because it's open late night -- very late night. The bars may close at 2 a.m., but Joe's is just getting warmed up, staying open until 3 a.m. and sometimes beyond, providing sustenance for would be drunk drivers, and thus, doing the rest of us a great service.
Thomas says about half of his business is in store, and the other half is delivery (if you're thinking about ordering for Super Bowl Sunday, better put in your order now!). As previously mentioned, the restaurant itself is small, but due to its proximity to the beach and Palisades Park, there's no good reason not to take your pie and an order of garlic knots and enjoy a picnic (when the weather warms up, obviously).
As Californians, we're very picky about our pizza. And we have a lot of options. I personally have about a dozen choices between my place and Joe's, but if I want real New York-style pizza, why settle?
Popular in the Community