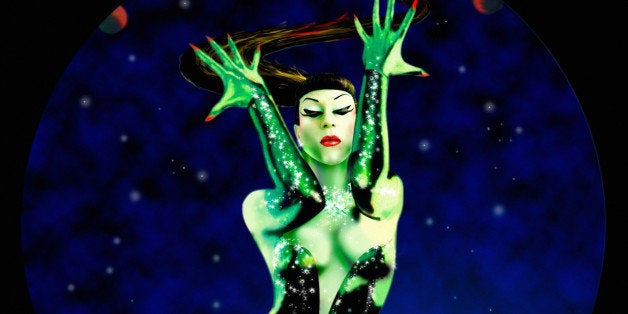 This is the twenty-fourth installment in HuffPost Gay Voices Associate Editor JamesMichael Nichols' 30-part series "After Dark: NYC Nightlife Today And Days Past" that examines the state of New York nightlife in the modern day, as well as the development and production of nightlife over the past several decades. Each featured individual in this series currently serves as a prominent person in the New York nightlife community or has made important contributions in the past that have sustained long-lasting impacts.
HuffPost Gay Voices believes that it is important and valuable to elevate the work, both today and in the past, of those engaged in the New York nightlife community, especially in an age where queer history seems to be increasingly forgotten. Nightlife not only creates spaces for queers and other marginalized groups to be artistically and authentically celebrated, but the work of those involved in nightlife creates and shapes the future of our culture as a whole. Visit Gay Voices regularly to learn not only about individuals currently making an impact in nightlife, but those whose legacy has previously contributed to the ways we understand queerness, art, identity and human experience today.
The Huffington Post: You're a legend in the NYC nightlife scene -- what did your journey to becoming such a prominent performance and drag artist entail?
Joey Arias: My life in New York City was always about experiencing all that was happening. [When I first started] I was young and very open-minded about the scene in NYC… NYC was falling apart! The East Village was bombed out and everything was happening uptown. I worked at a store called Fiorucci and it was the happening place. You shopped and heard music only late night -- everyone came there. I was working to make sales but wanted to meet people I thought had something… Soon I met Klaus Nomi through my friend Katy K and we hit it off fast. He was a baker and opera singer.
Then there was the "New Wave Vaudeville Show" where Klaus actually became "NOMI." A few months later Kristian Hoffman put a band together to preform at Max's Kansas city. Klaus was very nervous and we had just met painter Kenny Scharf, who used us in his paintings of the future. Klaus and I were impressed and made a show based on the paintings… We Became Robots for Klaus. That was the beginning.
What were some of the pinnacle and defining moments of your career?
I would say that when I was younger and I signed to Capital Record in a teen group, and then when I was asked to join The Groundlings by Gary Austin. After a few auditions I knew Hollywood was not for me. I met Paper Magazine founder Kim Hastreiter through a friend. We became instant friends and after a year in L.A. we moved to NYC. I got the job at Fiiorucci, and then before I knew it I was on Saturday Night Live with David Bowie and Klaus Nomi. From there everything changed.
Specifically within the context of NYC nightlife, what do you feel was the most defining period of time for you as an artist?
When I finally accepted where I was going, I started to channel Billie Holiday. I created a show called "Strange Fruit." People were running to see this! At the same time I was working with Susanne Bartsch and performing at her club nights -- this is where the drag part begins. It was insane! But so much fun. She had all of New York City in her hands and I met so many people from these nights. I met superstars and designers who thought I was out of this world. My life was changing again and I had no idea -- I just had to pay the rent. Then we started "Bar d'O" and that became the real jazz cabaret.
What was your involvement with Lady Bunny's Wigstock? How did this "drag explosion" (as coined by Linda Simpson) impact your style of drag and development as an artist?
Wigstock started out as a family party from nightlife at the Pyramid Club -- Bunny and a few friends put together an afternoon where we could just have fun. I wasn't really doing drag at this time, only at a few parties. I had a character named Justine that made her appearance that day…singing a Led Zeppelin song. People went mad! The whole show was so much fun. I was asked to do more but I was afraid it would ruin what I was working on -- at the time, trying to fit into the mainstream definition of pop star.
How have you seen nightlife change and develop during your years in the scene? How is it different today?
Nightlife in NYC was destroyed by Bloomberg. He had every club raided and policed. Before that it was a free for all -- and that meant everything. So many clubs were having a great time and everyone went out. Also, the AIDS epidemic was becoming stronger and people were getting sick… I have to say, once again, Susanne Bartsch brought nightlife back -- in a different way. And she still is! It's all about dressing up and feeling sexy and sexual without the sex back rooms and more. Nightlife rules again -- but in a social media way... computers and iPhones! It's changed very much. I don't like to say it was better then, because it is a new generation and they have no idea how crazy and fun it was without all of this technology. No one really talks... it's all about the pictures and who was posing with whom.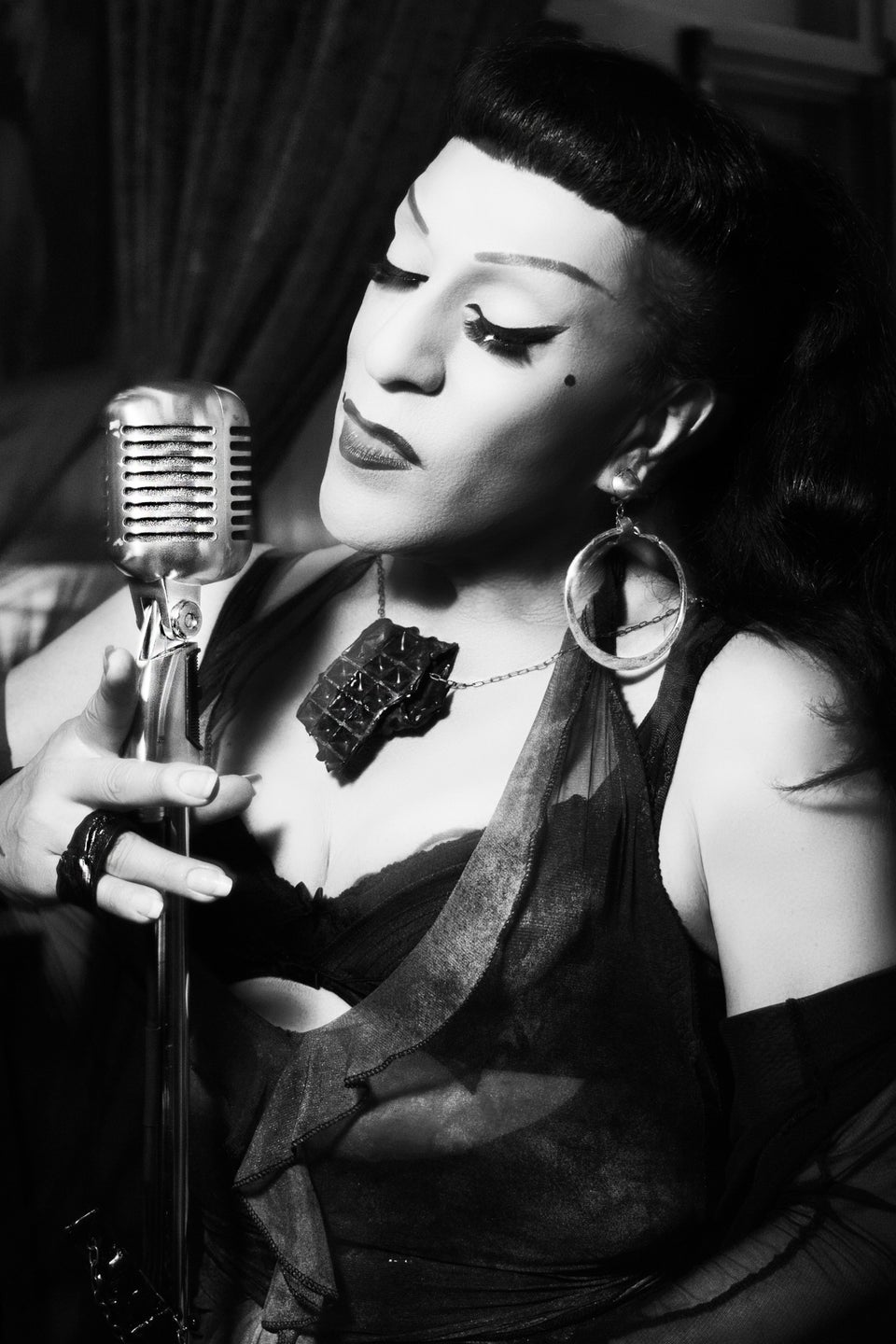 Joey Arias
In this age of gay marriage and the normalization of more mainstream notions of queer identity, how do you think nightlife's function has changed or evolved?
I'm glad that marriage for gay people is finally happening. I always felt this was normal. I was told years ago that I was from the future -- and that was in 1986. So everything seems normal to me. The same with nightlife -- it's evolved into a new stream with iPhones and everyone wants a picture. I like the idea of remembering the night and don't want to be documented. But it's the new generation and there's nothing you can do to change it. The only thing would be the Earth's destruction of technology.
What do you hope to see as the future of nightlife in NYC?
Nightlife in NYC is really thriving. I always say Susanne Bartsch has a lot to do with it -- she's like the Godmother of nightlife, as James Brown was the Godfather of soul. Susanne is now taking her parties to Brooklyn and other places -- there is a lot going on. I hate when people say nightlife is dead. The thing is that our generation has gotten older and want to see it the way it was. I kind of agree at times -- especially with music.
What current projects, shows and gigs are you engaged with?
I'm working on Z CHROMOZOME with Manfred Thierry Muggler. He has written and will direct this new show. I always say it's the follow up to "Arias With A Twist."
Next year Earl Dax, who works as my manager, will help me take the Billie Holiday Show on tour. Next year would've been her 100th birthday so were getting that booked. I'm also trying to record and write my memoirs, which is an undertaking! MAC Makeup has also been working with me on a show called "ARIAS from A-Z." It's pretty amazing and it should be at the MET for a year [laughs].
Also, I got married to Juano Diaz, who is from Scotland, and was introduced to me by Pierre et Gilles in Paris. It's six years we've been together, but we just got married a few months ago and we have some projects that we want to collaborate on. He's a painter, model, actor, writer and great at all of these projects. I feel blessed to be with someone so talented but not stepping on each others toes [laughs].
If there was something you wished to communicated about the evolution of queer history through the lens of nightlife in NYC to the younger generation, what would you want to ensure is not forgotten?
Remember when you go out at night: be happy. Dress up and talk to people. Be safe with sex and always watch your back -- there is always someone trying to take advantage of you. Never say, "Oh, I did that" or "I've seen that." Just enjoy it and get on with the fun of nightlife. Nightlife is for inspiration and to help you create! This is when the magic happens...
That's why I only go out at night [laughs].
For more from Joey Arias head here visit the artist's website. Missed the previous installments in this series? Check out the slideshow below.
Popular in the Community