The Toronto Blue Jays punched their ticket to the ALCS on Wednesday, beating the Texas Rangers 6-3 in a decisive Game 5, and Blue Jays outfielder Jose Bautista's mammoth three-run home run in the seventh inning ended up being the difference.
With the game tied at 3-3, Joey Bats' crushing hit was followed, naturally, by a post-home run bat flip. But this wasn't just any ordinary bat flip -- this was the stuff of baseball legend.
Look at how majestic this bat is, floating through the Toronto air like a snowflake in the dead of winter.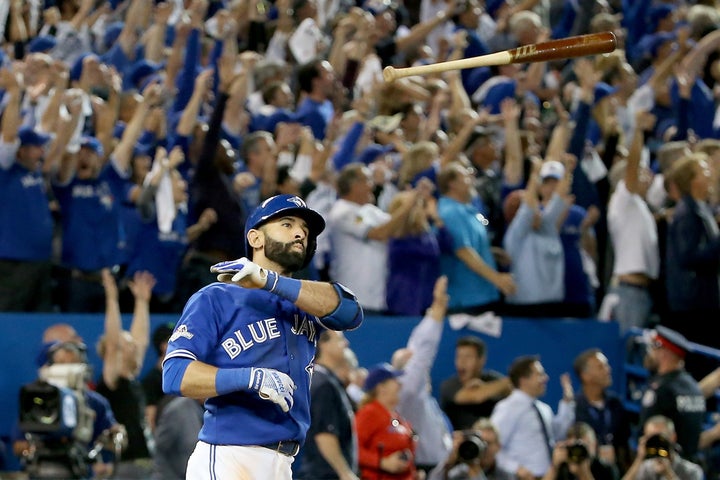 The bat soared and soared like a bird or a plane -- anything with wings.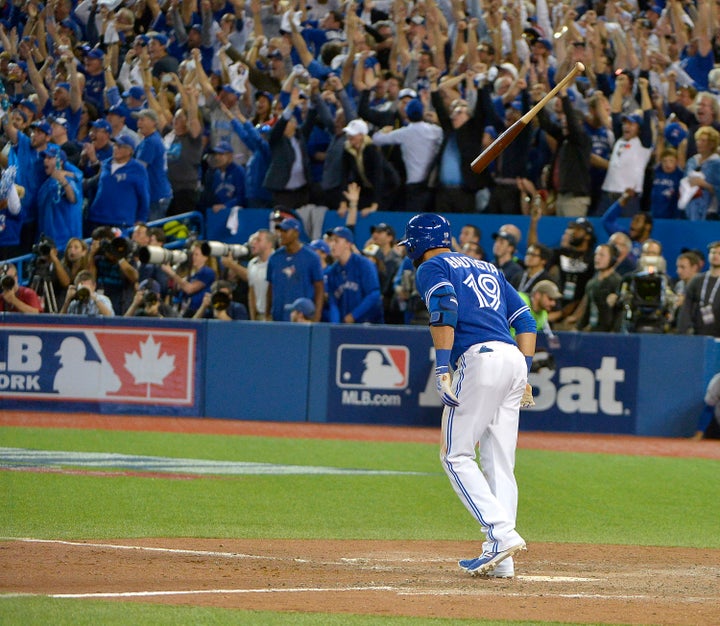 Until gravity slowly started to bring it down. Wings, clipped.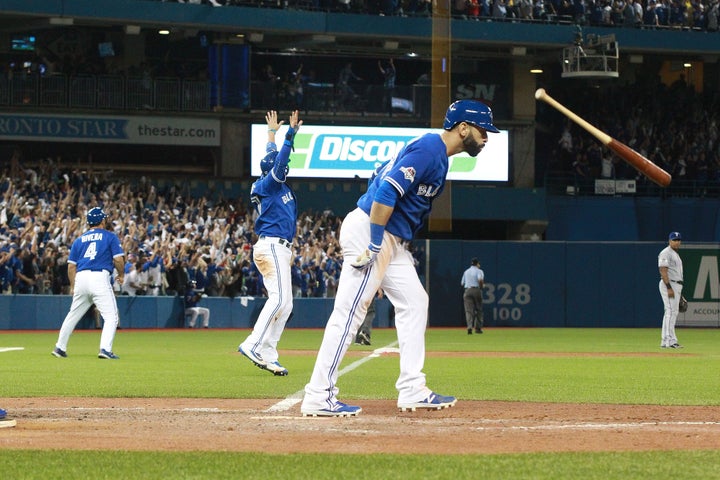 Then, and only then, would Joey Bats begin to trot out the home run that would ensure the Blue Jays' first postseason series victory since 1993.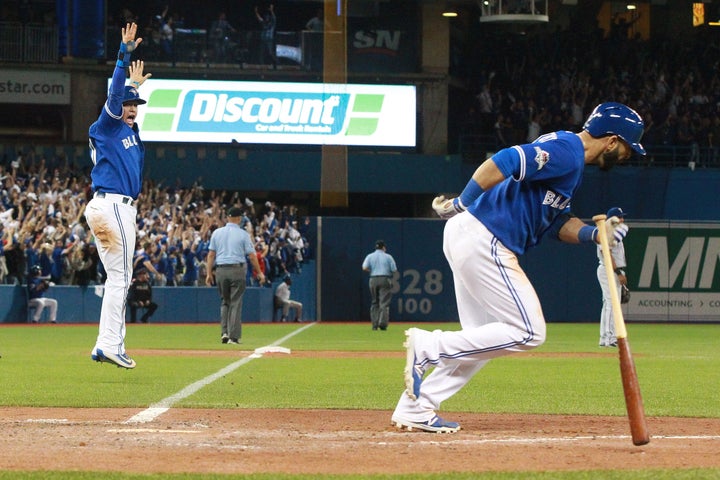 Not everyone found the bat flip to be so beautiful. Predictably, Rangers pitcher Sam Dyson, who gave up the home run to Bautista, tried to grandstand postgame about how bat flips are awful.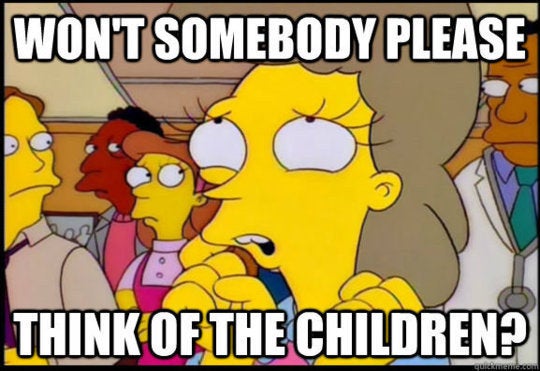 But Joey Bats is not concerned about Sam Dyson's hot take. He was just interested in enjoying the biggest home run of his career and having a celebratory beer after.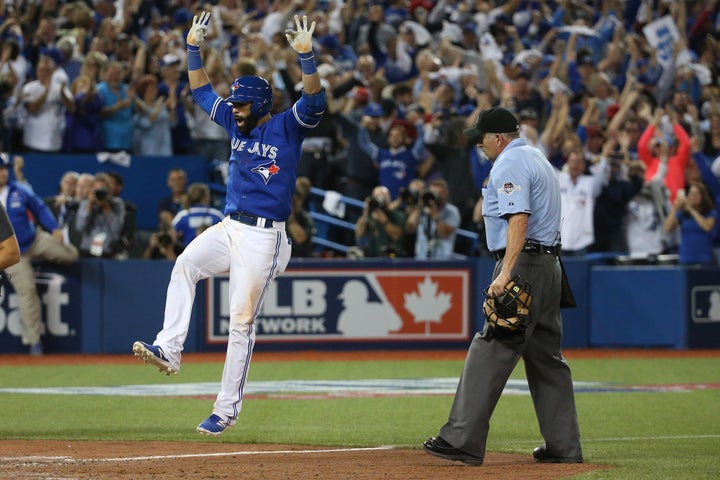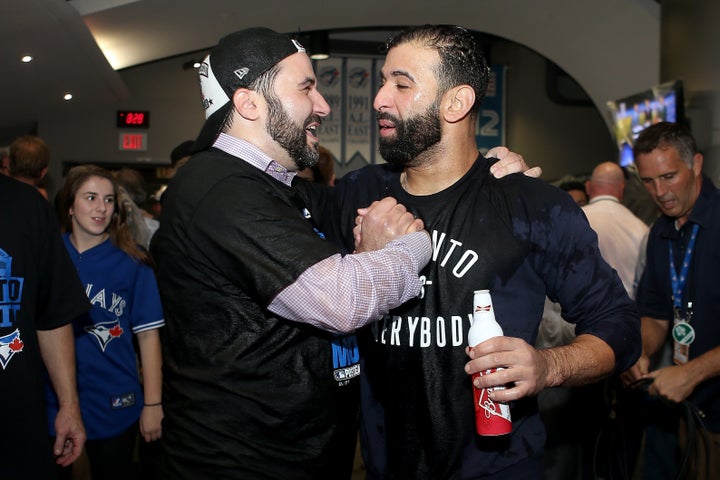 Keep that bat-flip game strong, Joey Bats.
CORRECTION: The previous headline misstated Jose Bautista's name as "Joey Bautista."  
PHOTO GALLERY
The Most Popular Song When Each Playoff Team Last Won The World Series
Calling all HuffPost superfans!
Sign up for membership to become a founding member and help shape HuffPost's next chapter