Imagine yourself finishing that first golden, spongy, creamy Twinkie -- your hunger begins to dissipate and your sugar high kicks in. Now imagine shoveling another 120 Twinkies down your throat in under six minutes.
Major League Eating's top-ranked devourer, Joey Chestnut, destroyed his rival in the first World Twinkie-Eating Championship over the weekend, scarfing down 121 of the snack cakes and possibly beating Takeru Kobayashi's previous Guinness World Record for Twinkie eating.
The competition, held at Bally's Casino in Tunica, Miss., pit Chestnut against the only man who stands a chance at beating him, Matt "The Megatoad" Stonie. Chestnut was able to deep-throat 10 more Twinkies than Stonie, and a gut-wrenching 50 more than the embarrassed third-place competitor, who shall not be named out of courtesy to her dignity.
If Major League Eating representatives can prove the record to the Guinness folks, Kobayashi's legend will fade further into obscurity. That said, MLE officials didn't confirm whether they'd submit the results by press time. Meanwhile, Chestnut adds a new food group to his growing number of competitive eating titles, most notably his world record of 69 hot dogs and buns at the Nathan's Hot Dog Eating Contest this year.
Before You Go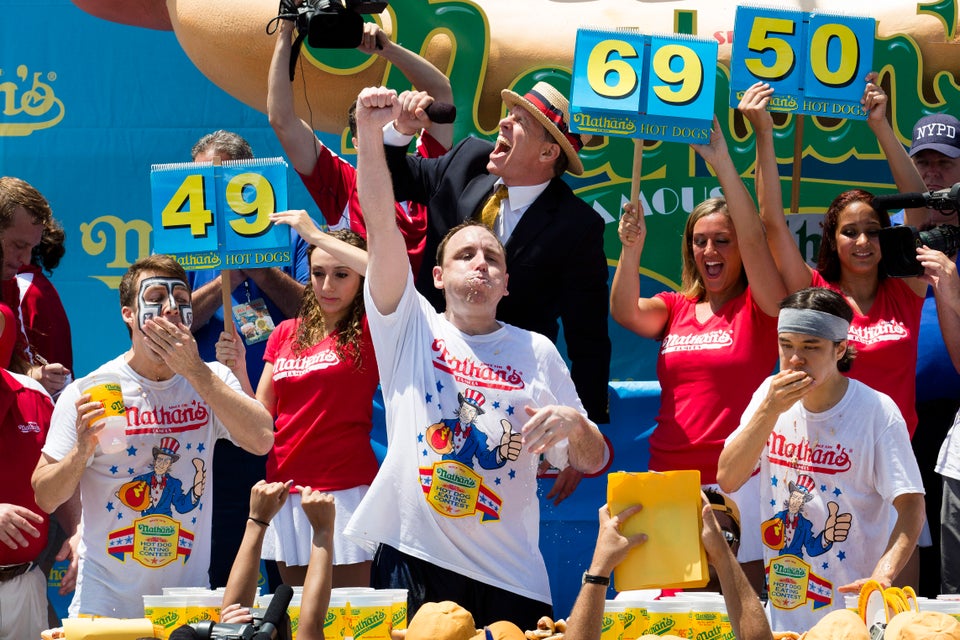 Nathan's Hot Dog Eating Contest
Popular in the Community