Justin Bieber has sparked plenty of criticism lately. First, there were reports of the 19-year-old pop star acting erratically after his split from girlfriend Selena Gomez. Then he got flak for his comment that he hoped young Holocaust victim Anne Frank would have been his devoted fan, which many considered to be in poor taste. And just today, news broke that marijuana was found on Bieber's tour bus.
But if anyone can relate to being in the spotlight at Bieber's age, it's erstwhile 'N Sync star Joey Fatone. Fatone, now 36, stopped by HuffPost Live to discuss his cooking show, "My Family Recipe Rocks," among other subjects, and had some words of advice for the Biebs.
"Don't be a douche. That's plain and simple. You get this bug from the celebrity thing, where you're very on top of the world and everyone's 'yessing' you to death, so you're like, 'I can get away with this. I can do that.' Not to say that he might be doing anything wrong -- or he might be in the wrong mix of people, in his camp."
"I know Scooter Braun very well and he's a great guy, very cool," Fatone continued. "I've known him for many years. He's his manager and does as much as he can. But [Bieber's] a kid. You're going to have fun. You're going to lash out. You're going to make mistakes. Everybody does."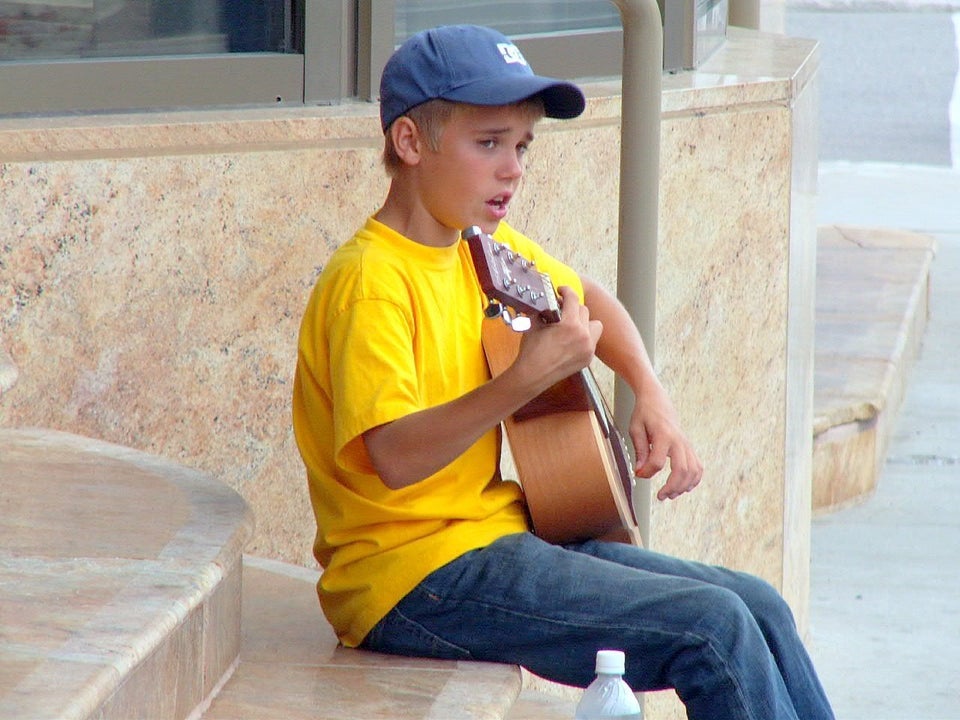 Justin Bieber through the years