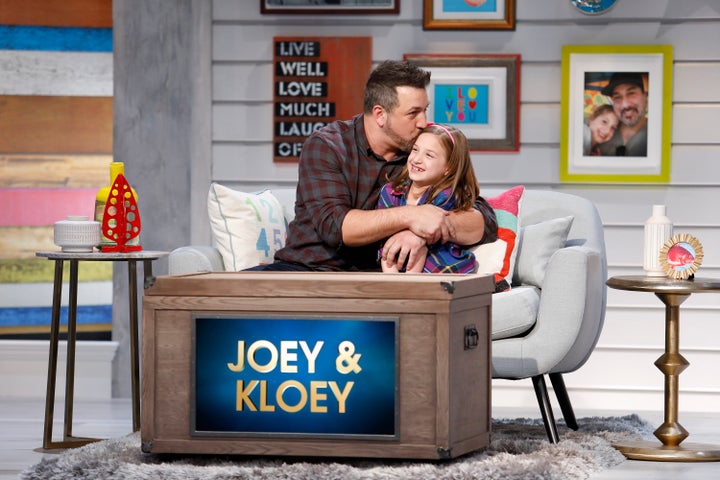 For the first time, singer and actor Joey Fatone has opened up about what it's like to have a child with autism.
Fatone and his 7-year-old daughter, Kloey, appeared on USA Network's "Big Star Little Star," a game show where celebrities and their kids compete against other famous families. On Wednesday's episode, Fatone and his daughter won $5,000 for the organization Autism Speaks. He explained on the show that his daughter is "high-functioning autistic."
In an interview with Entertainment Tonight after the show, Fatone described how he has learned to communicate differently with Kloey than he did when he was raising his now 16-year-old daughter Briahna.
"The things that I was able to simply explain or express to Briahna when she was young, I have to kind of take a different approach with Kloey, for her to understand," he said.
Fatone also told Entertainment Tonight that though his oldest daughter has no interest in show business, Kloey may end up being his "little entertainer."
"I will help her out and support her totally, but I won't be a stage dad!" he said. "The biggest thing I hope they learn [from my career] is that anything is possible."
Until now, Fatone hasn't been public about Kloey's autism diagnosis. In March 2016, he tweeted, "I know I don't talk much about it but Help support and donate for autism awareness for my daughter Kloey." He added a link to an autism awareness event as well.
The singer and actor has shared some cute family pics on Instagram, though.
On Father's Day, Fatone posted a photo of his family and wrote, "Nothing more I can ask for! But to get woken up at 8am by these great girls!"
Related