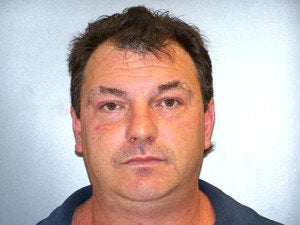 "America's Most Disgusting Proposals," maybe.
Joey Leaphart is accused of pretending represent the show "America's Funniest Home Videos" to convince a woman to let him suck her toe, according to an arrest report obtained by the Smoking Gun.
The Augusta Chronicle originally reported that the man -- later identified as Leaphart -- told the 18-year-old woman on July 10 that his show would pay for her groceries at a Grovetown, Ga. Walmart if she let him kiss her toe.
Thinking it was all a TV prank, she agreed and Leaphart bent down and sucked on her big toe, according to police. She screamed for him to stop and Leaphart allegedly told her, "It tasted so good though!" before fleeing. Cops caught up with him a short time later and arrested him.
He was charged with a misdemeanor count of battery.
The Smoking Gun noted that Leaphart was also arrested in February after allegedly asking a woman at a Walmart in South Carolina if he could kiss and smell her feet.
Around this time last year, police were hunting for a toe-sucking bandit in Arkansas, suspected of similar crimes. There is no known connection between the two crimes.
Related
Popular in the Community