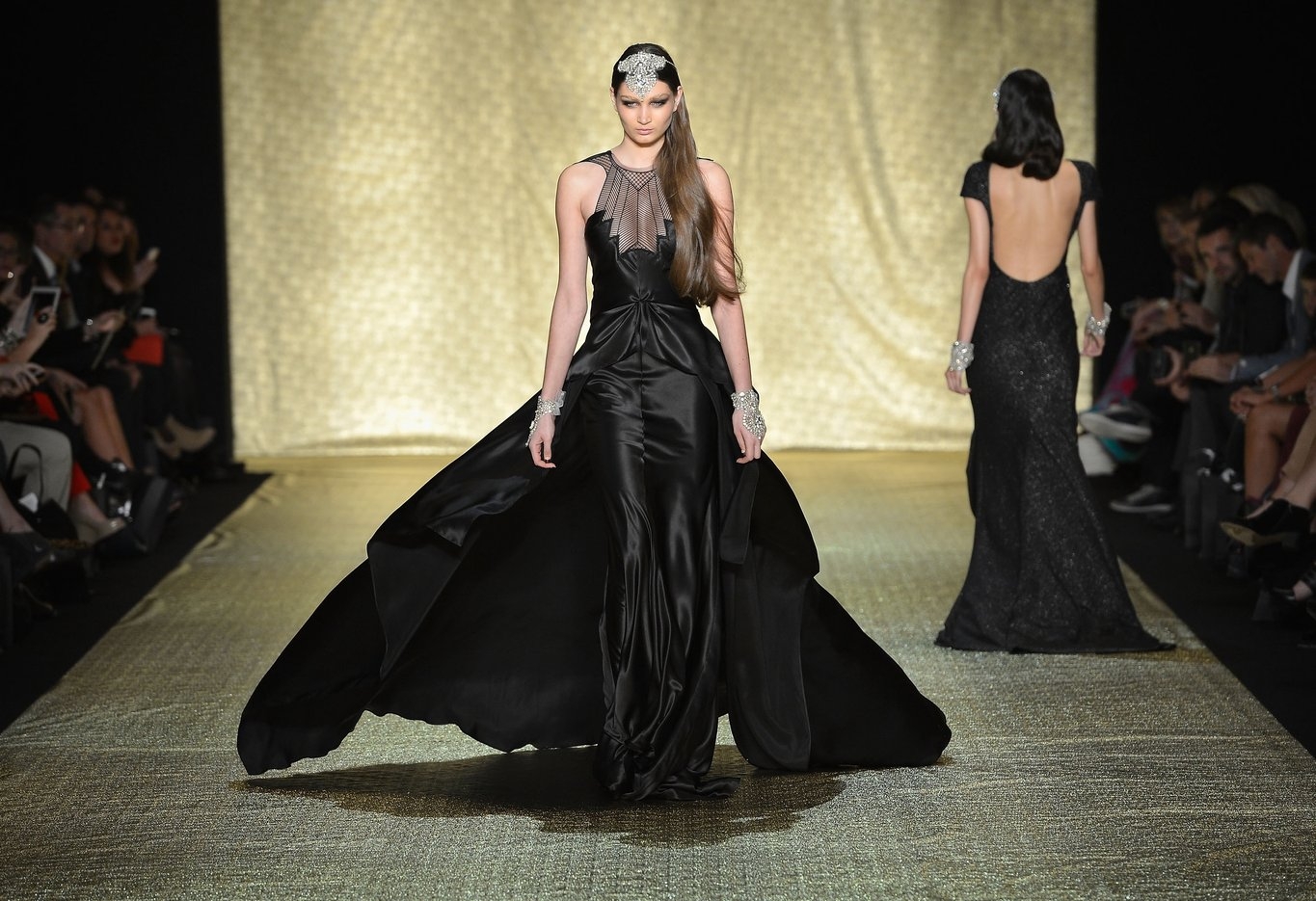 (All images courtesy of Getty)
We've seen the great influence that shows like Mad Men and Downton Abbey have had on fashion; now get ready for another fashion trend invasion.
Baz Luhrmann's rendition of The Great Gatsby doesn't debut until December of this year, but we're already seeing the fateful tale's influence on the catwalk. This week, New Zealander Johanna Johnson unveiled her "Luxor" collection at Mercedes-Benz Fashion Week in Australia -- apparently she was cherry picked by MB, joining designers like Narciso Rodriguez and Monique Lhuillier who have presented in previous years. Echoing those decadent days past with a nouveau twist, Johnson's latest collection danced down the catwalk, a swirl of Swarovski crystals oozing with Art Deco touches.
While successful down under, the Australian-based Johnson was still relatively unknown in the United States -- that is until Mad Men's Christina Hendricks poured her sexy self into one of Johnson's designs at last year's Primetime Emmy Awards. Within moments of Hendricks answering the omnipresent red carpet question, "Who are you wearing?" Johnson's site crashed due to the onslaught of traffic.

(Johanna Johnson's designs at MB Fashion Week)
Now, Hollywood stylists are buzzing about the designer, and her handmade creations are making their mark stateside. Kim Kardashian wore one of her gowns to the White House Correspondents' Dinner last weekend, and Maya Rudolph was named one of the Best Dressed ladies of the night when she donned a Johanna Johnson aubergine number to this year's Oscars.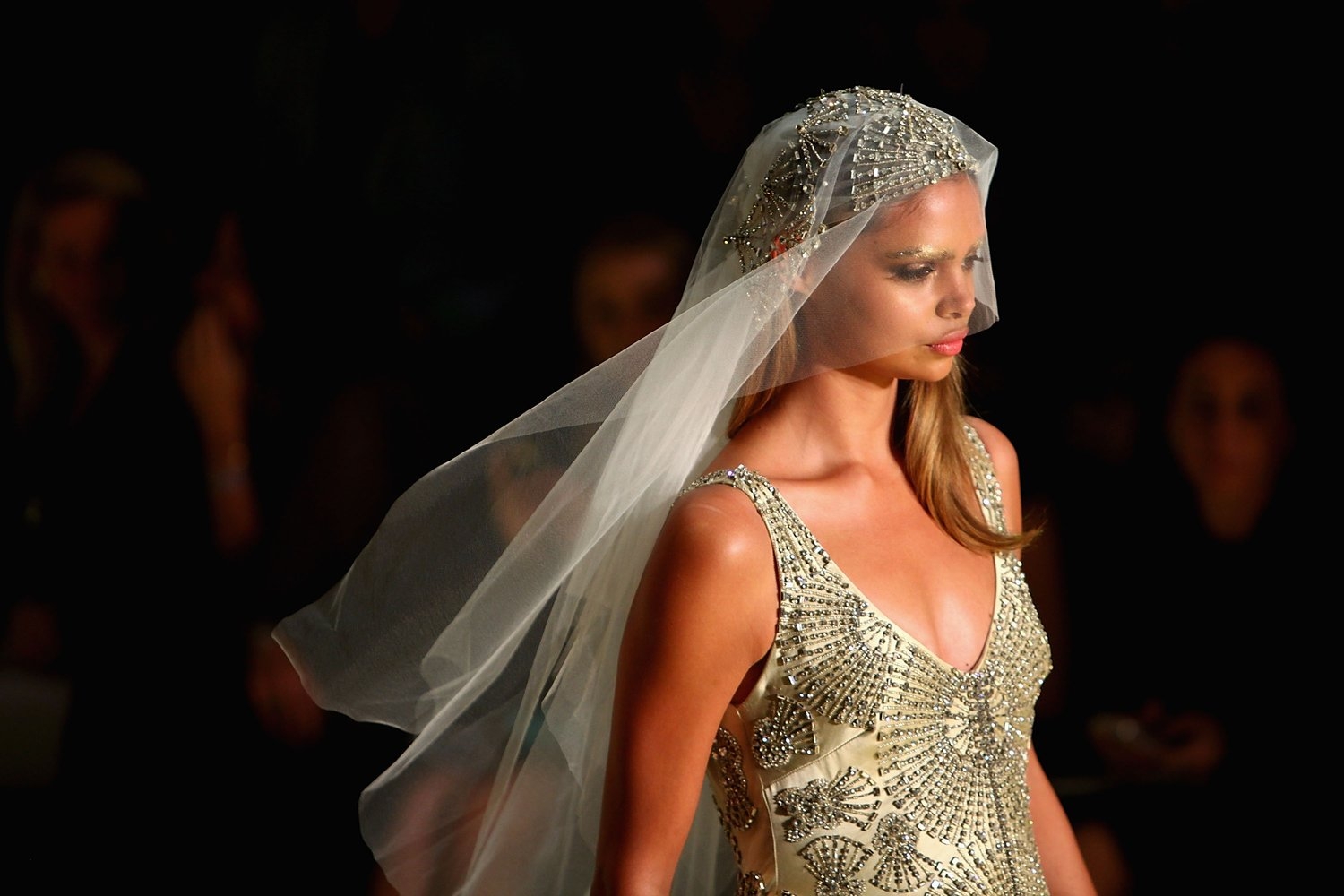 (Johanna Johnson's designs at MB Fashion Week)
Fortunately for us, Johnson is about to set up shop in the U.S. in New York and in London before the end of 2012 . In the meantime, if you want to get your hands on some of her frocks, you can -- just hit her shop online.