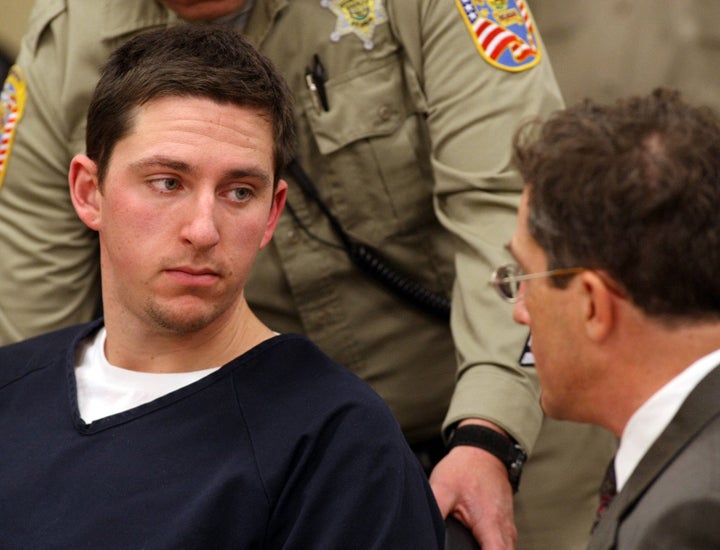 Only months after being released from prison for the shooting death of Oscar Grant, Johannes Mehserle is headed to court in a civil case alleging that the former BART police officer used excessive force during the 2008 arrest of Kenneth Carrethers at the Coliseum/Oakland Airport Station.
In a case expected to hear opening arguments as early as this Tuesday, Carrethers has accused Mehserle, along with three other BART officers, of police brutality.
The charges stem from an incident that occurred only two months prior to the Grant shooting, the latter of which drew widespread condemnation and sparked a destructive riot in Downtown Oakland immediately following a jury's conviction of Mehserle for involuntary manslaughter--a decision many found excessively lenient.
On the evening of November 15, 2008, Carrethers, who had recently had his car broken into outside of a BART station, alleges he was heard by a group of BART officers verbally deriding the agency's police force as "useless."
In court filings, attorneys for Carrethers said Mehserle grabbed their client from behind and took him to the ground with a leg sweep. The officers then punched and kicked Carrethers before fastening his arms and legs together and carrying him off "by the strap of the hog tie," wrote attorney Christopher Dolan.

Carrethers said Mehserle and another officer drove him to the hospital to be seen for facial bruises and a sore shoulder. During the ride, Carrethers said Mehserle turned around and said, "Well, have you learned not to mess with police officers?"
Carrethers, who is African American, was initially charged with resisting arrest, but those charges were later dropped after Mehserle's subsequent arrest.
For their part, BART officials tell a much different story. Police attest Carrethers accosted them with a string of profanities and they only attacked him out fear that he was about to physically assault them first.
"Any damages or injuries suffered by [the] plaintiff were occasioned by his own wrongful acts," attorney Dale Allen, who is representing both the defendants and BART, wrote in an statement to the San Jose Mercury News.
This civil case was initially filed in February 2009 but put on hold while Mehserle was arrested, and subsequently jailed, for shooting Grant.
Carrethers filed a claim with the transit agency for half a million dollars; however, it was rejected, prompting the 44-year old substance abuse counselor to file suit.
NBC Bay Area reports that Mehserle is expected to testify in his own defense.
"My client wants this trial so the public can see and hear the facts they didn't get to see in the Oscar Grant case," Carruthers's attorney Christopher Dolan told the San Francisco Examiner. "He wants to show that what happened to Grant could have and should have been prevented."
The BART police department has been under intense scrutiny since Mehserle shot the unarmed Grant at the Fruitvale BART station on New Year's Day in 2009. This attention flared into a series of protests after BART officers shot and killed Charles Hill at the Civic Center BART station earlier this year.
Check out video about Mehserle's release from prison:
Popular in the Community