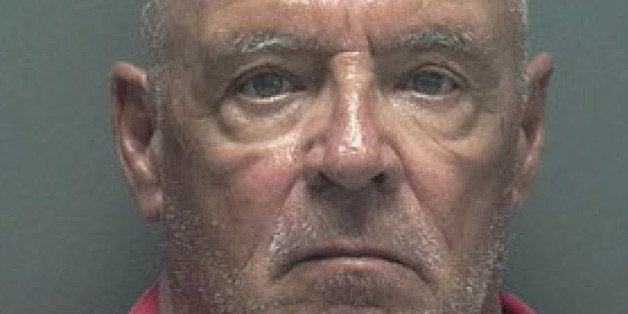 Florida man John Arthur Benedict, 69, was arrested Saturday after cops say he tailed and then pulled over a pair of undercover detectives with the Lee County Sheriff's Office while impersonating an officer.
The officers drove a white, unmarked SUV that Benedict later claimed he saw speeding. Police said that the fake cop drove a Crown Victoria with strobe lights and a "police interceptor" emblem on it. From afar the cruiser looked legit, so the driver of the undercover vehicle pulled over.
But as the detective pulled over he noticed the vehicle was actually not law enforcement and it continued to drive east into a supermarket parking lot.
There, one of the officers got out of the car and asked Benedict if he was a cop. The police report was redacted, so it's unclear what Benedict's response was. It did say that he allegedly bought and installed the emblem because he wanted his Crown Victoria to look like a cop car.
Benedict later described the incident as a "senior moment," and said he'd never done anything like that before. However, the man's son admitted his dad had impersonated a cop before, turning on the strobe lights to direct traffic at accident scenes in Lee and Harris counties, according to the police report.
A neighbor told WBBH that Benedict's car had him fooled.
"I definitely thought it was real and he might be a cop," Jack Deraps told the station.
Benedict faces charges of impersonating an officer and unlawful use of police insignia. His vehicle was impounded.