Authorities in Michigan say Christian radio personality John Balyo paid to have sexual encounters with minors.
"Baylo allegedly paid a defendant, who is the subject of a separate ... child-exploitation investigation, to arrange sexual encounters with minor victims," investigators said in the press release.
The man Balyo allegedly paid to arrange the encounters has been identified by police as Ronald Lee Moser. The 42-year-old was indicted earlier this month in federal court on child exploitation and child pornography charges.
No further details in the investigation have been released.
According to Wzzm13.com, Balyo, who was married in April, was the morning host on WCSG Radio, a Grand Rapids Christian radio station owned by Cornerstone University.
The release states Balyo is "no longer affiliated with WCSG Radio."
Balyo's online bio has since been taken down from the station website, but a cache of it remains online. According to the bio, Balyo graduated from Cornerstone University in 2003 and began working in radio.
"The most important part of my story is how CHRIST found me when I was about 8-years-old as my mom led me down the Romans Road one night," the now defunct bio reads. "I'll never forget how excited I was while trying to evangelize all the neighbor kids! My walk with Him has been - and continues to be - a great journey."
WCSG General Manager Chris Lemke briefly addressed the allegations against Balyo during a Monday morning broadcast.
He added, "Did you ever have any doubt Satan was loose?"
According to the Calhoun Prosecutor's Office, Balyo is being held in the Calhoun County Jail on a $500,000 bond.
Before You Go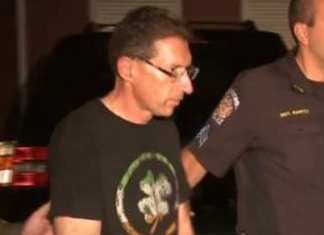 Priests And Sexual Abuse
Popular in the Community