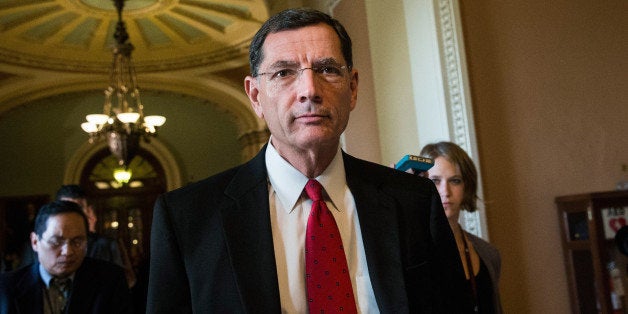 Sen. John Barrasso (R-Wyo.) continued his fight against the Environmental Protection Agency this week, urging his colleagues to block a proposed rule that would redefine several forms of surface water under the landmark 1972 Clean Water Act.
The EPA has extended the time available to comment on the rule for the general public until Oct. 20. The agency says the regulation would not protect any new waters, but rather clarify waters, such as streams and wetlands, that are already protected under current law.
Republicans like Barrasso, however, view the move as another example of federal overreach that threatens local land use and zoning.
"Federal regulations have never defined ditches and other upland drainage features as 'waters of the U.S.,'" Barrasso said, according to the Casper Star-Tribune. "But this proposed rule does, and it will have a huge impact on farmers, on ranchers, on small businesses that need to put a shovel in the ground to make a living."
In 2012, Barrasso joined Sens. Jim Inhofe (R-Okla.), Dean Heller (R-Nev.) and Jeff Sessions (R-Ala.) in introducing legislation that would prohibit the EPA from going forward with the proposed regulation.
"Our bill will stop this unprecedented Washington power grab and restore Americans' property rights. It's time to get EPA lawyers out of Americans' backyards," Barrasso said.
REAL LIFE. REAL NEWS. REAL VOICES.
Help us tell more of the stories that matter from voices that too often remain unheard.