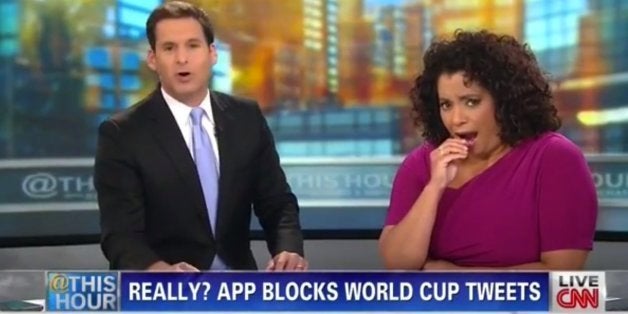 CNN's John Berman dished out some questionable advice for all the soccer haters out there.
While talking about a new app that allows users to block tweets about the World Cup, Berman said he was shocked that anyone would pass up the opportunity "to ridicule" other soccer fans. He finished his rant with one piece of advice for some viewers:
"For all of you who don't want to be part of this, who don't want to play in this great social conversation, why don't you just lock the doors, shut the windows and play with yourselves."
His co-host Michaela Pereira's face throughout the segment said it all.