House Speaker John Boehner (R-Ohio) and Rep. Paul Ryan (R-Wis.) each said Monday that the Boston Marathon bombings should not scuttle efforts to pass comprehensive immigration reform.
"If we fix our immigration system, it may actually help us understand who all is here, why they're here and what legal status they have," Boehner said on Fox News.
Appearing at a church with Rep. Luis Gutierrez (D-Ill.) in Chicago, Ryan argued that the Boston attacks should push Congress to redouble its efforts to modernize the immigration system.
"We have a broken immigration system, and if anything, what we see in Boston is that we have to fix and modernize our immigration system for lots of reasons," Ryan said. "National security reasons, economic security reasons. For all those reasons, we need to fix our broken immigration system."
Boehner's and Ryan's comments put them out of step with several Republican colleagues who have publicly declared that the Boston attacks highlight the need to be cautious about or even slow down immigration reform efforts.
Sen. Rand Paul (R-Ky.) released a letter Monday that he had written to Senate Majority Leader Harry Reid (D-Nev.), pressing him to halt the immigration debate until "important national security questions" are considered.
"I believe that any real comprehensive immigration reform must implement strong national security protections," Rand wrote. "The facts emerging in the Boston Marathon bombing have exposed a weakness in our current system. If we don't use this debate as an opportunity to fix flaws in our current system, flaws made even more evident last week, then we will not be doing our jobs."
Last week, at the first Senate Judiciary Committee hearing on immigration reform, Sen. Chuck Grassley (R-Iowa) tied the Boston bombings to the immigration debate. "Given the events of this week, it's important for us to understand the gaps and loopholes in our immigration system," he said.
"How can we beef up security checks on people who wish to enter the U.S.?" Grassley continued. "How do we ensure that people who wish to do us harm are not eligible for benefits under the immigration laws, including this new bill before us?"
The bombing suspects, Dzhokhar Tsarnaev, 19, and Tamerlan Tsarnaev, 26, turned out to be longtime legal residents of the United States. The former is a citizen, and the latter was a permanent resident.
Nonetheless, Sen. Dan Coats (R-Ind.) cautioned his Senate colleagues not to rush into legislative action. "We saw some things post-9/11 that were enacted that if we had had a little bit more rational time to think this through, perhaps we wouldn't have had some of the pushback on it," Coats said Sunday on ABC's "This Week."
On Monday, Sen. Patrick Leahy (D-Vt.), chairman of the Judiciary Committee, criticized Republican attempts to use the Boston attacks to put roadblocks before immigration reform.
"Late last week opponents of comprehensive immigration reform began to exploit the Boston Marathon bombing," Leahy said. "I urge restraint in that regard. ... Let no one be so cruel as to try to use the heinous acts of two young men last week to derail the dreams and futures of millions of hardworking people."
Weigh in on this legislation:
Before You Go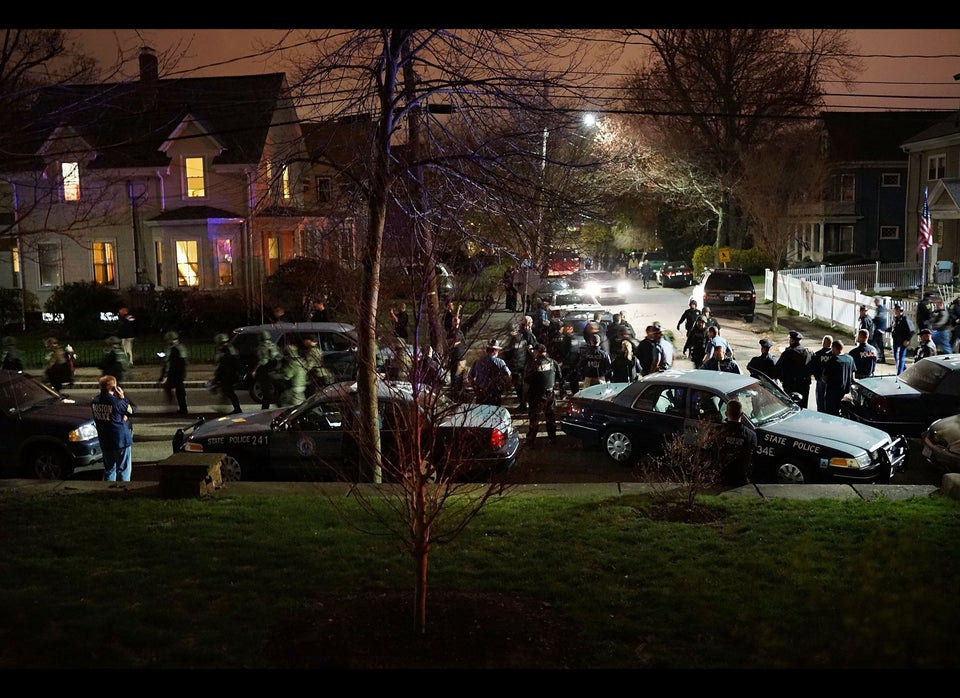 Manhunt For Suspect #2
Popular in the Community