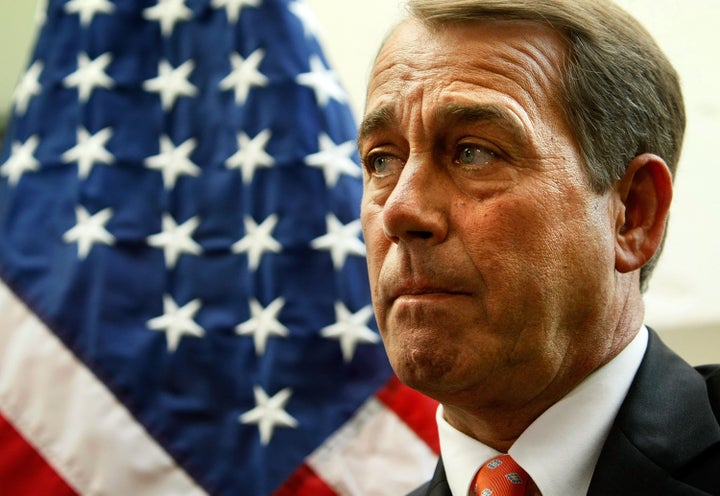 The Wall Street Journal reports today that "Republicans are stepping up their campaign to win donations from Wall Street, trying to capitalize on an increasing sense of regret among executives at big financial institutions for backing Democrats in 2008."
Despite a more favorable political environment than in 2008 and 2006, Republican congressional campaign committees are actually trailing their Democratic counterparts in fundraising totals heading into the 2010 campaign season.
As a result, GOP leaders are becoming increasingly aggressive about wooing major donations from the financial industry. The Journal reports:
Last week, House Minority Leader John Boehner of Ohio made a pitch to Democratic contributor James Dimon, the chairman and chief executive of J.P. Morgan, over drinks at a Capitol Hill restaurant, according to people familiar with the matter.

Mr. Boehner told Mr. Dimon congressional Republicans had stood up to Mr. Obama's efforts to curb pay and impose new regulations. The Republican leader also said he was disappointed many on Wall Street continue to donate their money to Democrats, according to the people familiar with the matter.
The Journal also quoted Rep. Eric Cantor (R-VA), the No. 2 ranking House Republican and "a top Wall Street fund-raiser for his party," saying he sensed "a lot of dissatisfaction and a lot of buyer's remorse on Wall Street."
Read the full piece here.