An Ohio man has been indicted for allegedly threatening to kill House Speaker John Boehner (R-Ohio), WCPO and the Associated Press report.
The man, Michael Robert Hoyt, served Boehner drinks at the Wetherington Golf & Country Club in West Chester, Ohio for more than five years, but was fired in October, according to WCPO.
According to the criminal complaint, Hoyt allegedly called police in late October and told them to tell his father that he was sorry. The call prompted police to visit Hoyt's home, where he allegedly told an officer that he was Jesus Christ and was going to kill Boehner because he was responsible for Ebola and had mistreated him. Hoyt reportedly told police that he wished he had time to put something in Boehner's drink and that he had a loaded gun in his home. Police took control of the weapon in his home, and Hoyt reportedly agreed to undergo a psychiatric evaluation.
WCPO reported that agents who later searched Hoyt's home found an assault rifle magazine and ammunition.
According to WCPO, Hoyt, who was treated for a psychotic episode two years ago, was indicted because he poses a "current and ongoing credible" threat to Boehner and was in the position to learn his travel and leisure habits.
Boehner spokesperson Michael Steel said that the speaker was aware of the incident.
"Speaker Boehner is aware of this situation, and sincerely thanks the FBI, the Capitol Police, and local authorities in Ohio for their efforts," Steel said in a statement provided to The Huffington Post.
Sabrina Siddiqui contributed reporting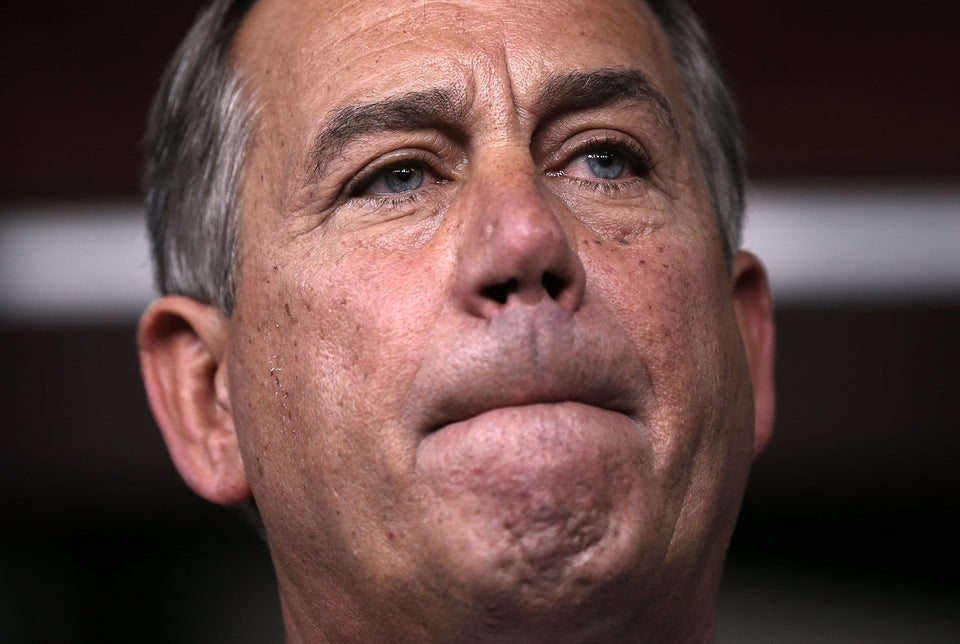 John Boehner's Lips Are Sealed
Popular in the Community