 WASHINGTON -- House Speaker John Boehner (R-Ohio) said he is "not confident at all" that Congress can deal with the nation's debt problems and avoid a credit downgrade, an unsettling prospect that could mean a massive stock market plunge.
During a Tuesday gathering with reporters, Boehner said the House of Representatives has already passed bills that address the nation's two most pressing fiscal matters -- the $1.2 trillion sequester and the soon-to-expire Bush-era tax cuts -- and put the blame squarely on President Barack Obama for not doing more to foster bipartisan agreements on both fronts.
"On both of these, where's the president? Where's the leadership?" he asked. "Absent without leave."
A White House spokeswoman did not immediately respond to a request for comment.
Boehner's remarks come as Moody's Investor Services warned Tuesday that it likely would downgrade the nation's credit rating if Congress doesn't make progress in bringing down the national debt, currently at $16.1 trillion. The credit rating firm said talks between Congress and the White House on the 2013 budget, and whether they reduce the ratio of debt to gross domestic product, will be key to the U.S. keeping its top credit rating.
As an aside, Boehner said he still views last year's failed debt negotiations "as the biggest disappointment of my speakership."
The debt ceiling battle of July 2011, which nearly resulted in the U.S. defaulting on its credit for the first time in history, is back in the spotlight this week thanks to Bob Woodward's new book, "The Price of Politics." Woodward chronicles the agonizing, months-long negotiations between Obama and congressional leaders as they tried, but failed, to reach an agreement on raising the debt ceiling while also slashing trillions from the deficit.
Boehner cited Woodward's book -- a specific page of it, in fact -- as proof that Obama is the one to blame for the sequester, or the automatic, across-the-board cuts that are set to kick in at the end of the year.
"You know, you look at Mr. Woodward's book that came out this morning, page 326. It will make it perfectly clear where the sequester came from," Boehner said. "The president didn't want his reelection inconvenienced by another fight over a $1.2 trillion increase in the debt ceiling. That's why we have it."
The sequester was never intended to take effect; nobody likes it and Republicans in particular are upset that it applies to defense spending. But leaders in both parties signed off on it last year as a motivator to come up with a better way to cut trillions in spending by the end of this year. They even created a bipartisan "super committee" with lawmakers from both parties and both chambers to come up with trillions in cuts. They never succeeded, though, so now it appears the sequester could happen.
Despite no signs of progress on a debt deal, Boehner said he remains committed to bringing down spending. The reality is that any action on debt matters will likely take place after the November elections.
"Somehow, we have to deal with our spending problem," he said. "America continues to spend more money than what we bring in and we have to resolve it."
UPDATE: 3:10 p.m. -- House Minority Leader Nancy Pelosi (D-Calif.) pushed back on Boehner's claims that Obama is to blame for the gridlock on a debt deal. To the contrary, she said, House Republicans are the ones holding up the matter.
"With our nation inching closer to the 'fiscal cliff,' Speaker Boehner's lack of determination to reach an agreement is due to his party's intransigence and partisan obstructionism," she said in a statement.
Pelosi knocked Boehner for keeping the House in session for only eight days in September instead of devoting more time to finding a resolution to the fiscal matters.
"Democrats are committed to staying in session as long as it takes to ensure certainty for the middle class and growth for the economy," she said. "The ball is in Speaker Boehner's court."
Below, economic predictions that were either blatantly wrong or have blatantly yet to come true: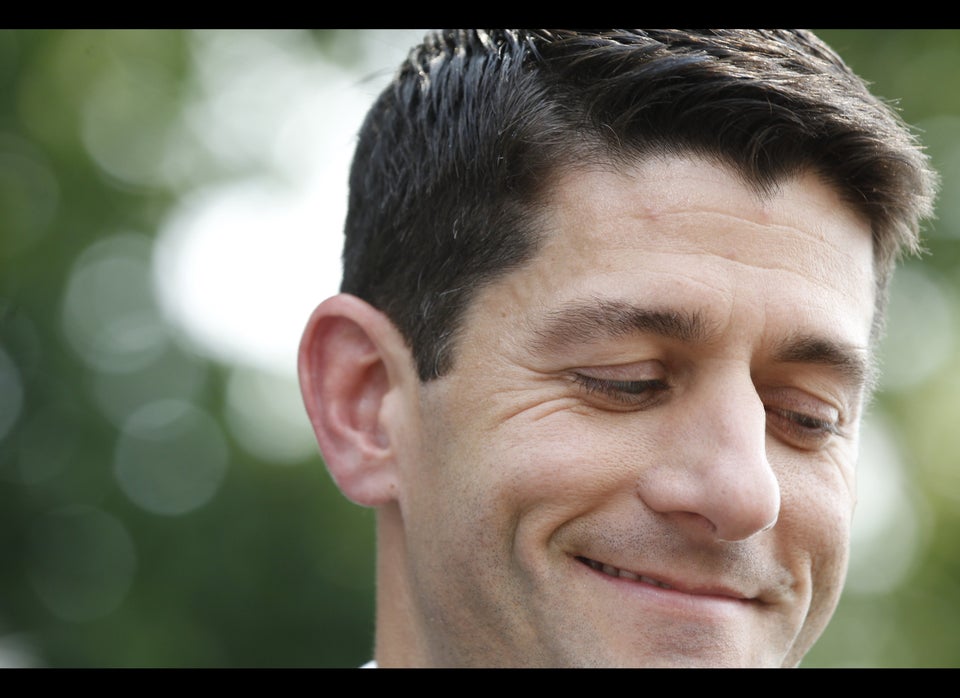 Economic Predictions That Were Blatantly Wrong (Or Have Blatantly Yet To Come True)