House Speaker John Boehner (R-Ohio) said on Sunday that the country was on a path toward default if President Barack Obama continues to refuse to negotiate over raising the debt limit.
Appearing on ABC's "This Week," host George Stephanopoulos asked Boehner, "If [Obama] continues to refuse to negotiate, the country is going to default"?
"That's the path we're on," Boehner replied. "I'm willing to sit down with the president, but his refusal to negotiate is putting our country at risk."
Obama has refused to negotiate over raising the debt ceiling ahead of a deadline later this month, out of concern that it would effectively institutionalize Republicans' tactic of threatening a default whenever their demands are not met.
Boehner, for his part, claimed it would be "irresponsible" of him not to seek a "serious conversation" over the country's spending. GOP lawmakers have said that Boehner wants to avoid a default, even if that means relying on Democrats to do so, but on Sunday he refused to make that pledge directly.
Before You Go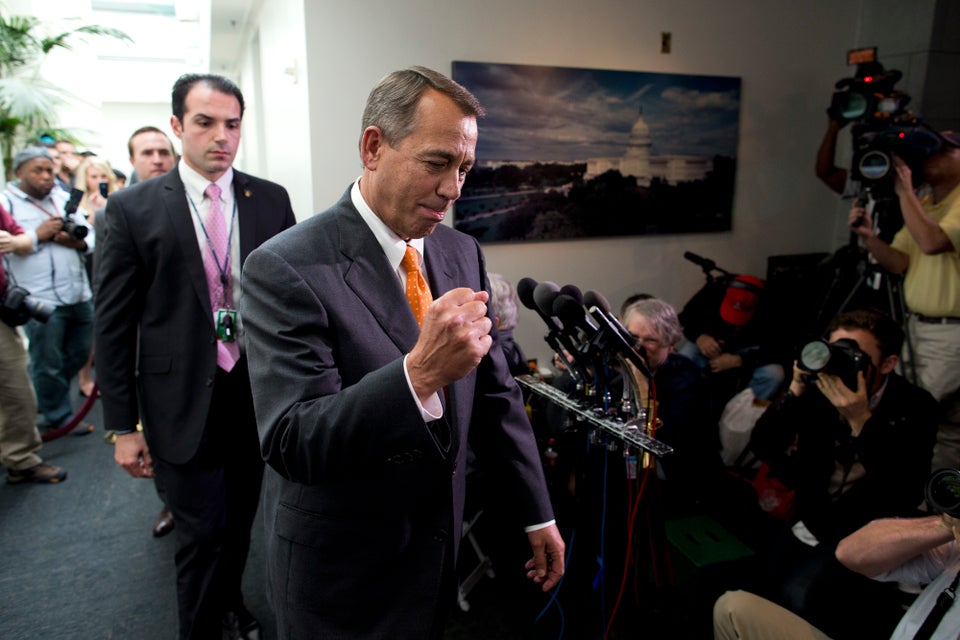 2013 Government Shutdown
Popular in the Community