WASHINGTON -- House Speaker John Boehner may be able to leave office on a high note after meeting the pope and potentially averting another government shutdown. But his abrupt departure has many on Capitol Hill fearing it will leave Congress an even worse, more gridlocked institution.
"I'm ... not going to sit around here and do nothing for the next 30 days," Boehner told reporters Friday. "I plan on getting in as much as I can before I exit."
That much, at least, was good news to some of Boehner's supporters, who hope that he will use his impending freedom to deal with several lingering long-term problems before he departs at the end of October, including funding the government, paying for the nation's highways and addressing the looming debt limit.
"I hope so. I think that would be a great thing," said Rep. Jim Renacci (R-Ohio). "Let's get some things done."
"I expect to see a very busy month in October," said another Ohio Republican, Rep. Steve Stivers.
New problems will arise, however, once he's gone. Boehner's resignation, brought on by the increasing turmoil within his conference, leaves the conservative faction of his party brimming with excitement at the prospect of pursuing what they see as purer, more conservative goals.
"If the House Freedom Caucus wanted to move the chamber a little further to the right, this was a necessary step," said Rep. Mick Mulvaney (R-S.C.), a member of the conservative caucus that put Boehner on notice in recent weeks, warning that his future depended on whether he would force through a must-pass bill including a provision that would defund Planned Parenthood.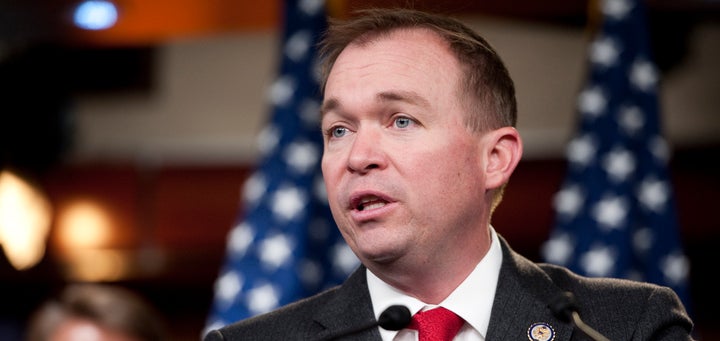 "I think one of the reasons you saw the pressure on John to leave was John had allowed Congress to become irrelevant," Mulvaney added, capturing the frustration among the 50 or so conservative members within the party. "John was fighting the 21st century battles with 1990 tools."
Boehner planned to get a clean government funding measure passed rather than tether the Planned Parenthood provision to it. That move would have likely been the last straw among conservatives, who already blamed him for not doing enough to block President Barack Obama's Iran nuclear deal or to upend the president's health care reform law. Mulvaney said Boehner felt pressure to step aside because he knew a conservative rebellion was brewing, while Boehner said he wanted to avoid a contentious vote on his continued leadership to prevent the tarnishing of the institution of the House.
With Boehner gone, conservatives will push for the next speaker to be someone who, as Mulvaney describes it, will "reestablish Congress as a coequal branch of government." The most likely candidate for that post is House Majority Leader Kevin McCarthy (R-Calif.). The California Republican straddles the line between the party's establishment and conservative wings. Boehner all but endorsed him during his press conference on Friday, and conservatives also appear to be open to him taking over -- but only if he guarantees he will shake things up.
"I don't think the conservative wing of the party has enough mass to get one of our own elected; we certainly have enough mass to influence the outcome," Mulvaney said.  
Whether McCarthy will rise to those expectations is another question entirely. Among Democrats on the Hill and in the White House, the impression is that he won't actually operate all that differently from Boehner. One top leadership aide said McCarthy was largely restricted in how much he could do.
"The dynamic isn't really going to change in some respect because Republican members aren't changing. One is changing," said the aide.
Added an Obama administration official: "There is going to be a similar dynamic. He will carry the weight of the leadership but still have 50 crazies to deal with."
Tests of McCarthy's leadership could come early on. While Boehner will likely shepherd through a clean government funding bill (CR) before he retires, it's unclear if he will also address the debt ceiling hike and an expiring highway trust fund. At a minimum, the CR will only get through December, forcing new leadership to deal with the can about to be kicked down the road.
Conservatives will be making heavy demands at that point. "This is not a caretaker position. It might have seemed like that under John Boehner, but we need some really solid leadership, and we're still dealing with Obama in the White House," said Rep. Tim Huelskamp (R-Kan.), "The president has been running circles around John Boehner for five years."
"The victory isn't in change of speaker, it's in the change of direction," said Rep. Matt Salmon (R-Ariz.), a fellow member of the conservative caucus.
In the Obama administration, the feeling on Friday was that the likelihood of a shutdown had been made "much smaller next week but much greater in December," as the aforementioned official put it. It was the conservative wing of the GOP, after all, that sparked the last government shutdown after GOP leaders thought they had crafted a compromise. Conservative members recently scuttled a simple Interior Department funding bill because they wanted amendments to protect the Confederate flag. They have repeatedly forced Boehner to withdraw or delay legislation. They nearly forced the shutdown of the Department of Homeland Security earlier this year in a fight over Obama's immigration policy.
Many lawmakers fear that without Boehner, whatever his faults, they will be left with a speaker who is even less able to cut deals.
"Any time you don't have John Boehner, it's tougher," said Rep. Tom Cole (R-Okla.). "When you lose your all-star quarterback, believe me, I don't care how good they are on the bench -- they're never that good. It's like losing Tom Brady. I'm sure there's a pretty good guy behind him, but he's not Tom Brady, and John Boehner is that kind of force inside the House."
Rep. Devin Nunes (R-California) echoed those concerns, arguing that the GOP would face a "big problem" if it let a "super ultra minority continue to dictate what happens."
Others seem convinced that Boehner's resignation would only result in McCarthy enduring the full brunt of conservative ire.
"Hatfields and McCoys," said Craig Shirley, a longtime GOP consultant, when asked to describe the future House GOP. "Or in the case, the conservatives against McCarthy. I don't think he'll get a grace period, an armistice, a truce, a ceasefire or a cessation of hostilities."
On the Democratic side of the ledger, the fear was equally palpable.
"We could just have perpetual shutdowns, and we won't be able to pass a post-office naming bill with these guys if it gets much worse," said Rep. Jim McGovern (D-Mass.). "Look, every time I think things can't get worse, they get worse."
McGovern's guess was that Boehner, in his heart, expected things to get worse. "I think he loved this institution. He's served here since 1990, and I don't think he wants to be around to see it destroyed."
Calling all HuffPost superfans!
Sign up for membership to become a founding member and help shape HuffPost's next chapter