WASHINGTON -- House Speaker John Boehner (R-Ohio) showed no signs Wednesday of wavering on immigration measures in the funding bill for the Department of Homeland Security, even after GOP leaders in the Senate conceded they couldn't get the House-passed legislation through the upper chamber.
"The House has done its job," Boehner said at a press conference after he met with House Republican members. "Why don't you go ask the Senate Democrats when they're going to get off their ass and do something other than to vote no?"
DHS funding is set to run out Feb. 27, but the two parties appear no closer to a deal to prevent a shutdown.
The House passed a $39.7 billion funding bill for DHS last month, paired with amendments to limit President Barack Obama's executive actions on immigration. Many Republicans say they will not support any DHS funding bill that does not include those measures, because they do not want to let actions stand that they say are unconstitutional.
Obama has said multiple times that he would veto legislation like the House's bill to block his immigration programs, which the White House contends are well within his authority.
Senate Democrats have stuck together to oppose the House's immigration bill, and voted three times last week to block the legislation from moving forward. They say they want a "clean" bill, free of immigration measures, and then are happy to debate the executive actions later.
Senate Majority Leader Mitch McConnell (R-Ky.) said Tuesday that the House-passed bill was "stuck" and asked the House to come up with a plan B.
"I think it's clear we can't go forward in the Senate, unless you all have heard something I haven't," he told reporters at a press conference. "So the next move obviously is up to the House."
Asked Wednesday about McConnell's comments, Boehner smiled and said, "I love Mitch."
"He has a tough job to do and so do I," he said.
House Republicans were critical of the Senate attempting to pass the buck back to them. Rep. John Carter (R-Texas) told reporters that it is "ridiculous" Senate Democrats won't move to debate on the House's bill.
"I say to them work 24 hours a day until the February deadline and see if you can't convince the Democrats to actually be patriots and not obstructionists," Carter said after the House members' weekly meeting. "We've done our job."
Sens. Cory Gardner (R-Colo.) and Shelley Moore Capito (R-W.Va.), both former House members, attended the meeting as well. Rep. John Fleming (R-La.) said House members told the senators that, if necessary, they should stay in session until they can pass the House's bill.
"Our message to them, and we've asked them to take this back: Our bill is our bill," Fleming told reporters. "This is what we passed, this is what we expect you to pass. So get it done."
This post has been updated with comment from GOP members of the House and Senate.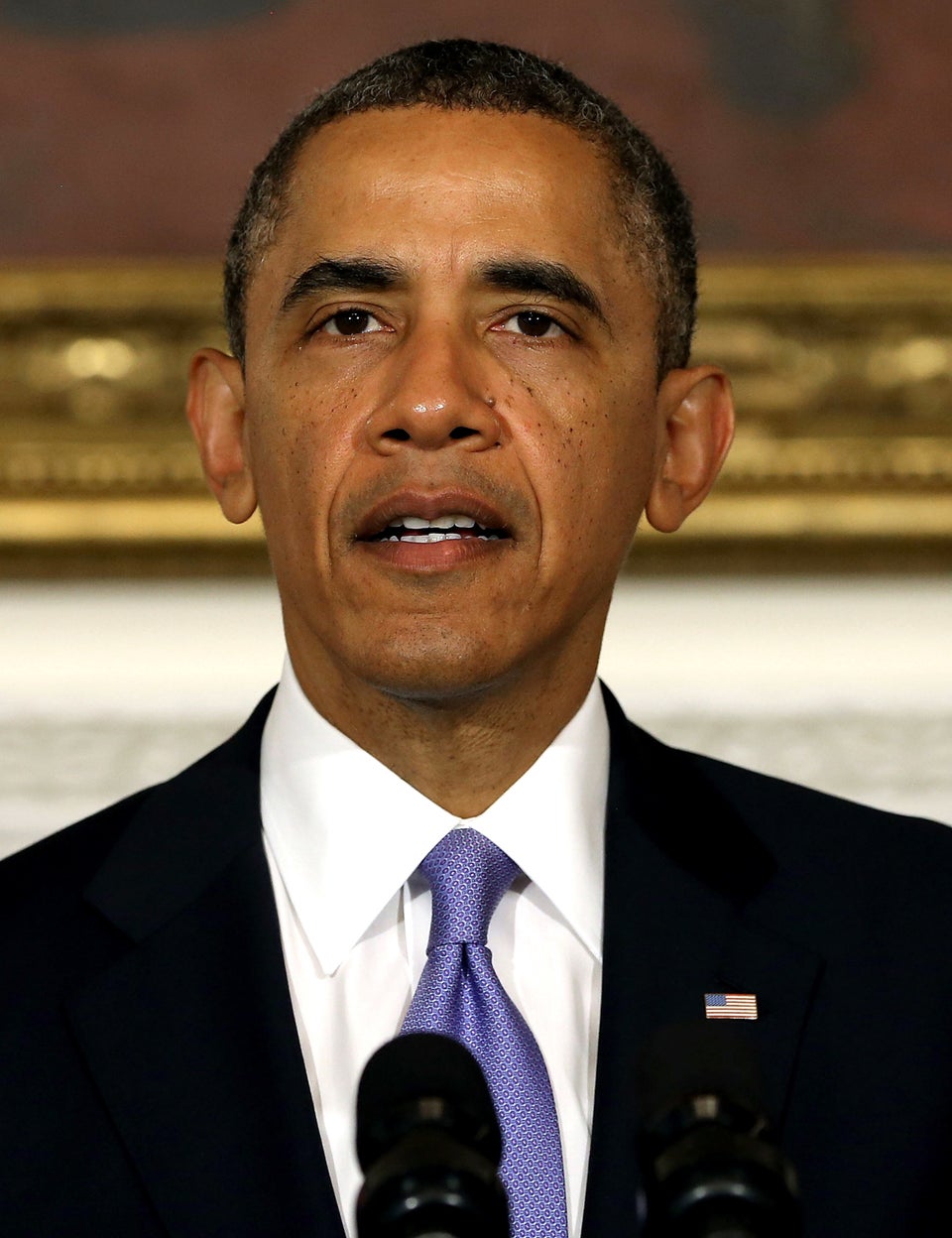 11 Ways Immigration Reform Helps The Economy