Multiple Republicans strongly condemned Rep. Don Young (R-Alaska) on Friday for his use of the slur "wetbacks" to refer to Latino farm workers, with House Speaker John Boehner (R-Ohio) and Sen. John Cornyn (R-Texas) issuing statements rebuking the congressman's use of the term.
"Congressman Young's remarks were offensive and beneath the dignity of the office he holds," Boehner said. "I don't care why he said it -- there's no excuse and it warrants an immediate apology."
"Migrant workers come to America looking for opportunity and a way to provide a better life for their families," Cornyn said. "They do not come to this country to hear ethnic slurs and derogatory language from elected officials. The comments used by Rep. Young do nothing to elevate our party, political discourse or the millions who come here looking for economic opportunity."
"My father had a ranch; we used to have 50-60 wetbacks to pick tomatoes," Young said. "It takes two people to pick the same tomatoes now. It's all done by machine."
He offered an apology of sorts later, saying the term was used commonly in his youth. "I know that this term is not used in the same way nowadays and I meant no disrespect," he said.
DREAM Action Coalition, a group of undocumented youth advocacy group, urged Sens. Chuck Schumer (D-N.Y.) and Marco Rubio (R-Fla.), members of a bipartisan "gang of eight" drafting immigration reform legislation, to speak out against Young's comments.
"As senators that come from states with large latino and immigrant communities, Sen. Schumer and Sen. Rubio must condemn these insensible remarks to demonstrate their commitment to fixing our broken immigration system and demonstrate neither party will tolerate insulting remarks against Latinos, immigrants, or any community in our country," the group said in a statement.
Congressional Hispanic Caucus Chairman Rubén Hinojosa (D-Texas) had urged Boehner and his fellow Republicans earlier Friday to denounce Young's comments.
"As the Republican minority outreach efforts develop, I'd advise their strategists to list 'don't say racial slurs like "wetback"' as a bedrock for their messaging," Hinojosa said in a statement. "Our country needs reform that can only be achieved with a bipartisan effort. I am urging Republican leaders, including Speaker Boehner, to condemn this behavior and ask members in their party to act responsibly."
UPDATE: 1:50 p.m. -- Sen. John McCain (R-Ariz.), a member of the gang of eight, tweeted a condemnation of Young's remarks later on Friday.
UPDATE: 2:15 p.m. -- House Minority Leader Nancy Pelosi (D-Calif.) piled on later, also apparently not viewing Young's semi-apology as adequate.
"Congressman Young's comments were deeply hurtful, offensive and inappropriate for anyone to utter, let alone a Member of the United States Congress," Pelosi said in a statement. "Congressman Young should fully apologize for deeply offensive comments that were not appropriate in his youth or now."
UPDATE: 4:00 p.m. -- Young issued an apology on Friday afternoon.
"I apologize for the insensitive term I used during an interview in Ketchikan, Alaska. There was no malice in my heart or intent to offend; it was a poor choice of words. That word, and the negative attitudes that come with it, should be left in the 20th century, and I'm sorry that this has shifted our focus away from comprehensive immigration reform."
Before You Go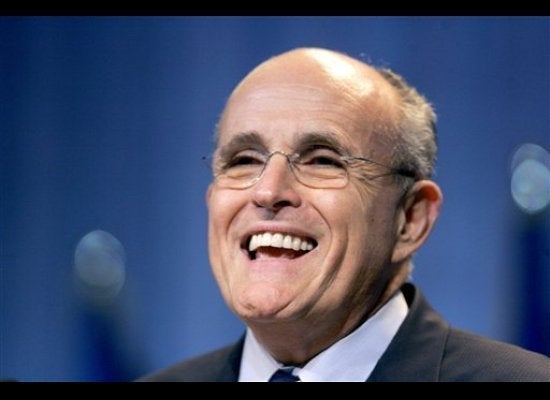 Out-Of-Touch Politicians
Popular in the Community