House Speaker John Boehner (R-Ohio) affirmed on Monday morning that he would oppose a law that would prohibit discrimination against gay and lesbian employees in the workplace, citing the possibility that it would put a financial burden on businesses.
"The Speaker believes this legislation will increase frivolous litigation and cost American jobs, especially small business jobs," Boehner spokesman Michael Steel said in a statement.
The remark from Steel is a tough blow for supporters of the Employment Non-Discrimination Act.
A vote on the legislation is coming Monday in the Senate, and there is growing optimism that Senate Majority Leader Harry Reid (D-Nev.) will be able to bypass a filibuster attempt. Sen. Dean Heller (R-Nev.) announced on Monday that he would back ENDA, making him the 60th member to announce support for it.
But even if the bill were to make it through that chamber, it would require passage in the House. And with Boehner coming out in opposition, it seems unlikely that it would even get a vote.
Boehner had previously side-stepped questions about the legislation, suggesting that new statutes were unnecessary in light of the growing cultural acceptance of gays and lesbians. Even so, top business leaders have begun pushing for the bill's passage. And in July 2013, the Government Accountability Office issued a report concluding that in states with LGBT workplace protections, "there were relatively few employment discrimination complaints based on sexual orientation and gender identity filed."
UPDATE: 11:00 a.m. -- A Boehner aide added that the speaker's position on ENDA is not new. "We have always believed this is covered by existing law," the aide said, adding that it is "not a new issue or a new position -- it's a longstanding position, and, frankly, not 'news' at all. This has been his position, on the record, for years, stated publicly many times."
But for all the nothing-to-see-here protestations, the timing of Boehner's statement of opposition was indeed newsworthy. Coming amid growing support for ENDA in the Senate, it deflated the optimism of LGBT rights advocates.
"The Speaker, of all people, should certainly know what it's like to go to work every day afraid of being fired," said Human Rights Campaign President Chad Griffin. "Instead of letting the far right trample him again, it's time for Speaker Boehner to stand with the majority of everyday Republican voters and support ENDA."
Before You Go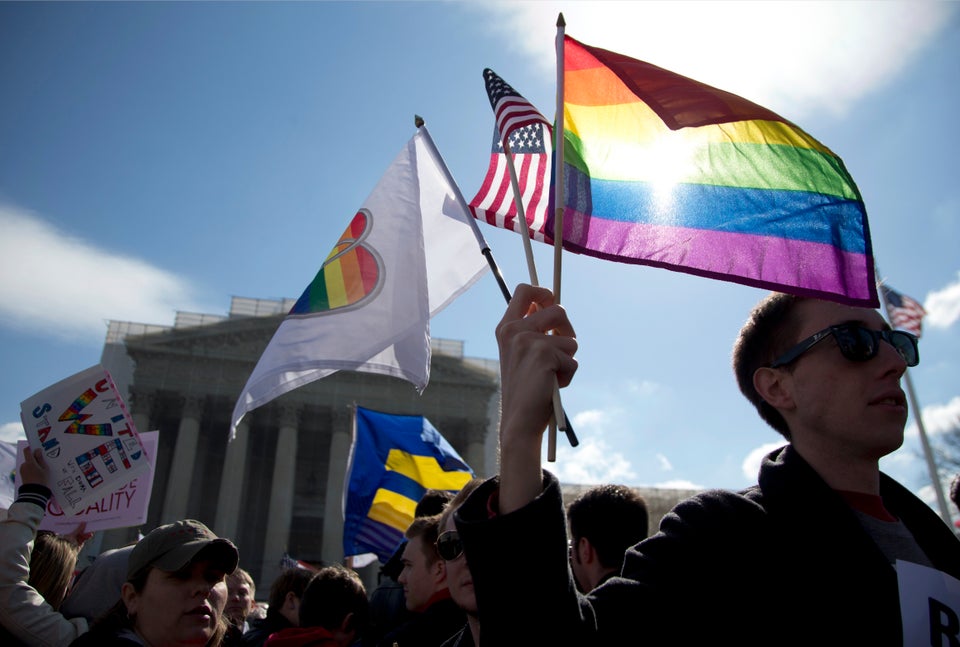 Supreme Court Proposition 8 Case
Popular in the Community