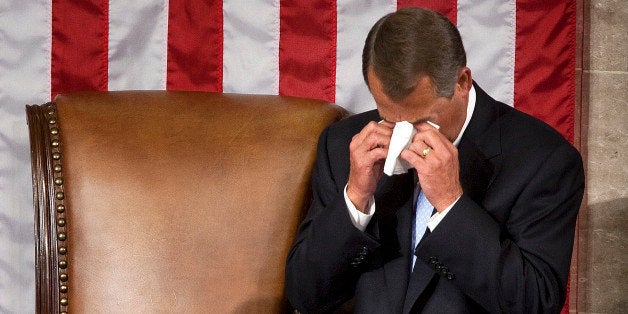 WASHINGTON -- House Speaker John Boehner posted a note on his Facebook page Wednesday explaining his decision to allow a House vote to reopen the government.
"Thank you for all of your support and encouragement," Boehner (R-Ohio) wrote. "The House has fought with everything it has to convince the president to engage in bipartisan negotiations aimed at addressing our country's debt and providing fairness for the American people under ObamaCare. Our fight will continue."
Despite the backing of House conservatives, many of Boehner's Facebook friends weren't too keen on his decision. Boehner's Facebook fans called him an "asshat," a "sellout," Obama's "patsy," a "weasel piece of garbage" and a "Jellyfish."
"Resign and go smoke a pack in the tanning bed," one wrote. "Fuck you, RINO!!!" wrote another. "Don't give in to the communist," said one. Others called him a "coward turncoat" and said he "just killed the republican party!"
"You can kiss my ass, you spineless cretin!" wrote one.
It wasn't all bad, though. More than 5,000 of Boehner's 387,000 Facebook fans liked the speaker's post within 45 minutes.
Before You Go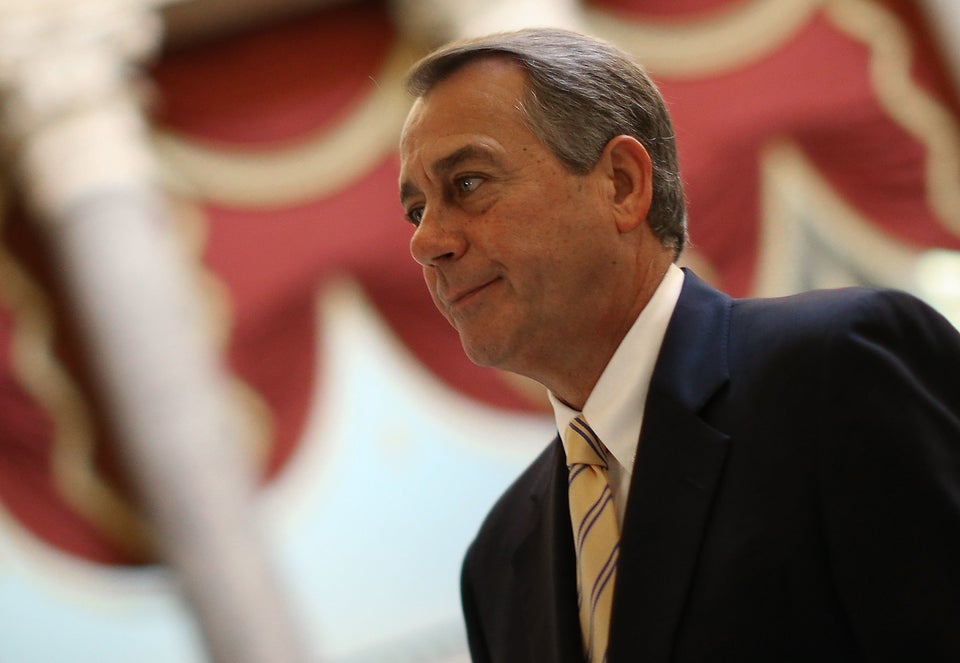 John Boehner's Shutdown Showdown Stares
Popular in the Community