 WASHINGTON -- House Speaker John Boehner (R-Ohio) signaled no new willingness to bend on raising taxes for the rich Wednesday after one of his more respected GOP colleagues suggested the party should take President Barack Obama's offer to extend Bush-era tax cuts for 98 percent of Americans.
Rep. Tom Cole, a five-term Oklahoma Republican, told others in his party Tuesday that even though he does not want to let the top federal income tax rate rise back to the Clinton-era level of 39.6 percent, his party should take that deal for the time being. He stood by that assessment Wednesday, telling reporters the GOP would be wise to act on his idea "soon."
Asked if his proposal would pass the House if it came up for a vote, Cole replied, "My opinion is yes." He said "a lot" of his GOP colleagues agree with his approach. Still, he noted his influence only goes so far. "I'm not the chief whip. I'm just a deputy whip."
Boehner, however, was not buying it.
"I told Tom earlier in our conference meeting that I disagreed with him," the speaker told reporters Wednesday. "He's a wonderful friend of mine and a great supporter of mine, but raising taxes on the so-called top 2 percent -- half of those taxpayers are small-business owners that pay their taxes through their personal income tax filing every year. The goal here is to grow the economy and control spending. You're not going to grow the economy if you raise tax rates on the top two [percent]. It'll hurt small businesses; it'll hurt our economy."
The top income tax rate hitting wealthy Americans is 35 percent now, although most pay considerably less than that because of deductions and lower capital gains tax rates. Letting the top rate go up would raise about $800 billion over the next decade.
Congressional leaders are trying to avoid the "fiscal cliff" -- the mix of spending cuts required by last year's debt ceiling deal and expiration of Bush-era tax cuts (which Obama already extended once in 2010), all of which kick in starting with the turn of the year.
Boehner has the backing of other senior Republicans, including Rep. Darrell Issa (R-Calif.), chairman of the House Oversight and Government Reform Committee, who did not side with Cole.
"I disagree with him because, on the record, I believe the president has vilified this so-called 2 percent," said Issa. "Vilifying people and then punitively taxing them is un-American."

But Issa also noted that support for Cole's idea "spanned the spectrum" in the conference meeting and that while some people strongly disagreed with him, "everyone was respectful."
One senior House GOP aide cautioned not to put too much stock in Cole's comments.
"Cole is a pragmatist and sound strategist, but I wouldn't overread his comments -- he supports the speaker as our negotiator," said the aide, who did not have permission to speak on the record during fiscal cliff negotiations. "Rates are our line in the sand. Frankly, our members don't want to raise any taxes. Period."
The aide pointed to recent suggestions that the GOP could support raising revenue, however, through ending or capping some of the deductions that the wealthy take advantage of.
"New revenues through capping deductions and closing loopholes is a huge concession on our part. We're still waiting to hear what the president's concession on cutting spending is," the aide said.
Other Republicans, though, have signaled they are more open to raising taxes than the party line would suggest -- among them, Sens. Lindsey Graham (R-S.C.) and Saxby Chambliss (R-Ga.).
Another GOP aide said that there has been major pressure for the last two years from the rank and file to soften the party's anti-tax stance, including many who wanted to take an offer from Sen. Chuck Schumer (D-N.Y.) to keep tax rates higher just for millionaires and billionaires. GOP leaders stood strong, the aide said, persuading everyone to stick together.
But that unity is clearly starting to crumble now.
UPDATE: 4:55 p.m. -- Sen. Jim DeMint (R-S.C.) strongly rejected Rep. Cole's proposal to accept the Democratic plan to extend Bush-era tax cuts for just 98 percent of Americans and let tax rates rise for the nation's top earners. DeMint called that idea "capitulation" and "bad politics."
"I think we need to extend the current rates until we can reform the [tax] code," he told reporters on Capitol Hill Wednesday. "I don't think any decoupling of the rates is a concession we should make."
"I think that's capitulation -- it doesn't help the country," DeMint added. "For Republicans to agree to that is bad policy, and I think it's bad politics."
Sen.-elect Jeff Flake (R-Ariz.) also expressed his opposition to accepting President Obama's tax deal and referred to the attention surrounding Cole's comment as "a lot of talk."
"This notion that everything we said during the campaign about a balanced approach -- that 'balanced' means just doing the top 2 [percent] rates and nothing else. That's not balance," Flake told The Huffington Post. "That's what's sticking out like a sore thumb today."
Ryan Grim and Sabrina Siddiqui contributed reporting.
Before You Go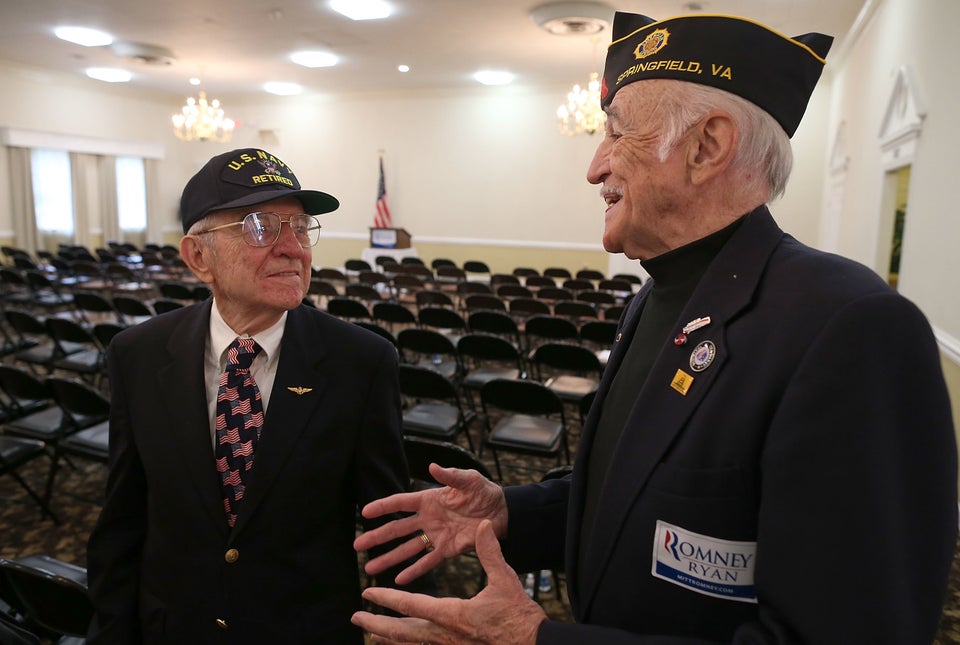 What Could Fall Off The Fiscal Cliff
Popular in the Community