 House Speaker John Boehner (R-Ohio) used a colorful metaphor Tuesday in response to a question from a reporter on whether House Republicans could support a pathway to citizenship in an immigration reform bill.
"Slow down. Slow down. How about a little foreplay?" he said at a breakfast with television reporters, according to ABC News. "There's a bipartisan conversation going on in the Senate. There's a bipartisan conversation going in the House. Let these things work their way along. It is too early to talk about legislation going on in one house or the other."
He went on, "The only thing I worry about on immigration is the president getting in the way."
Boehner has declined to support a pathway to citizenship even for undocumented immigrants brought to the United States as children, a group seen by many as the most-deserving for citizenship among the estimated 11 million undocumented immigrants.
"There are a lot of members with a lot of good ideas, and there's a lot of bipartisan work going on here in the House, and bipartisan work going on in the Senate," he told reporters on Feb. 6. "I want to do everything I can to foster this continuing conversation in a bipartisan fashion to deal with what is a very difficult issue in our country. But it's certainly worthy of consideration."
Boehner and his number two, Majority Leader Eric Cantor (R-Va.), voted in 2010 against the Dream Act, legislation that would have created a pathway to citizenship for immigrants illegally brought here as children. Cantor, however, has said that such a class of immigrants would be a "good place to start" on immigration reform.
Before You Go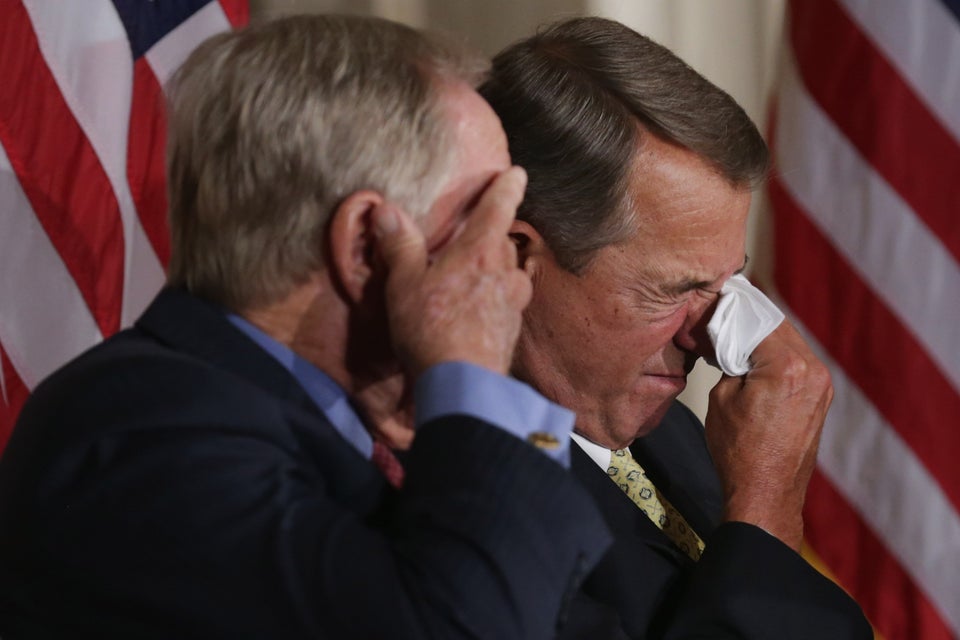 John Boehner Cries
Popular in the Community