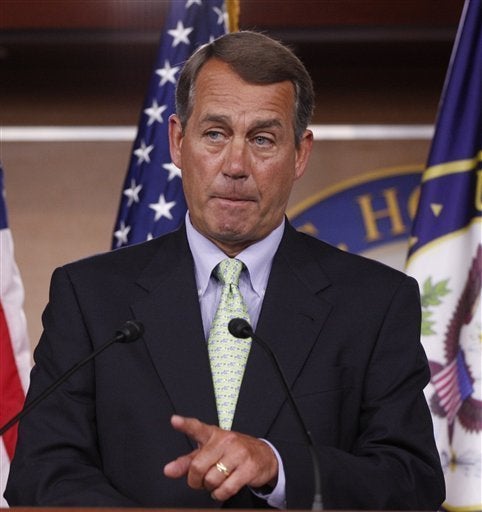 WASHINGTON -- House Speaker John Boehner said on Sunday that members of Congress will likely step up their security in the wake of the shooting of Rep. Gabrielle Giffords earlier this month, but cautioned that even enhanced security might not have prevented the assassination attempt.
"I think it's also fair to say that even if there had been a protective detail there, we do not believe it would have stopped this particular incident from occurring," he said during an appearance on "Fox News Sunday."
After the shooting on Jan. 8, members of Congress proposed safety measures ranging from a plexiglass barrier over the House floor to additional funding for security for members, which was slashed when the House voted to cut its operating budget by 5 percent.
Boehner said it would be responsible for House members to follow safety suggestions from Capitol Police and the Sargeant of Arms Office, particularly changes that can be implemented without additional government funding.
Even with an enhanced focus on security, though, Boehner said there is some inherent risk to the job.
"We're out in the public. We're talking to our constituents, out talking to the American people," he said. "We have a very open society in America. There is risk with our job."
Calling all HuffPost superfans!
Sign up for membership to become a founding member and help shape HuffPost's next chapter