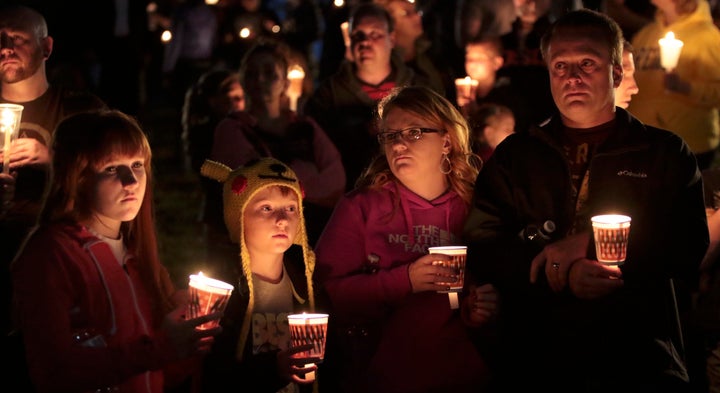 WASHINGTON -- Nearly 150 members of Congress wrote to House Speaker John Boehner (R-Ohio) on Thursday, urging him to take up legislation that would help stem gun violence.
"We call on you to bring to the Floor legislation that can protect innocent lives while safeguarding the rights of law abiding gun owners," reads the letter from Rep. Mike Thompson (D-Calif.), chairman of the bipartisan Gun Violence Prevention Task Force. "No legislation will stop every tragedy, but passing commonsense gun laws will at least stop some."
The letter is signed by 147 lawmakers, most of them Democrats. Five Republicans signed too, including Reps. Peter King (N.Y.) and Robert Dold (Ill.).
A Boehner spokesman did not immediately respond to a request for comment. 
Thompson has filed legislation that would expand criminal background checks to all commercial gun sales. He has another bill that would give grants to states to strengthen gun safety laws that prohibit gun sales to individuals with certain risk factors, such as a history of dangerous mental illness, substance abuse, and violence. 
Other lawmakers have also proposed new gun safety measures. Rep. Carolyn Maloney (D-N.Y.) introduced a bill that would require gun owners to carry liability insurance. Rep. Robin Kelly (D-Ill.) filed legislation that prohibits the sale of guns to people who have been convicted of certain crimes, including stalking. 
"Every single time a mass shooting happens we go through the same routine. Thoughts and prayers are sent. Statements are made. Stories are written. And nothing changes," Thompson said in a statement. "Let's have this time be different. This time, let's actually pull together and do something to make our country safer."
Calling all HuffPost superfans!
Sign up for membership to become a founding member and help shape HuffPost's next chapter