WASHINGTON -- The politically active nonprofit closely tied to Speaker John Boehner (R-Ohio) is intervening to help the Republican Party leader as he battles conservatives in his own caucus over the passage of appropriations legislation for the Department of Homeland Security.
American Action Network, a 501(c)(4) nonprofit that does not disclose its donors, will spend $400,000 this week on television, radio and online advertisements. The ads will urge conservative Republicans to support DHS legislation that does not include a controversial provision reversing President Barack Obama's executive actions on immigration.
As first reported by Politico, the targets of the television ads are Reps. Jim Jordan (R-Ohio), Jim Bridenstine (R-Okla.) and Tim Huelskamp (R-Kan.). Digital ads will also run in the districts of Reps. Louie Gohmert (R-Texas), Morgan Griffith (R-Va.), Jody Hice (R-Ga.), Barry Loudermilk (R-Ga.), Raul Labrador (R-Idaho), Mark Meadows (R-N.C.), Mick Mulvaney (R-S.C.), Tom Rice (R-S.C.) and Ted Yoho (R-Fla.).
Despite assertions from Justice Anthony Kennedy that the independence of these groups would nullify any suggestion or appearance of corruption, political nonprofits and super PACs have effectively become arms of political party leadership, providing one more way for lobbyists to direct client money to create action in Congress.
As previously detailed by The Huffington Post, the relationships between Boehner, American Action Network and its super PAC, the Congressional Leadership Fund, offer a textbook example of unlimited corporate and lobbyist money seeping into the legislative process. The issue advertisements urging uncooperative conservatives to support Boehner's preferred legislative action, while not explicitly or implicitly electoral ads, are a further indication.
At the conservative blog RedState, commentator Erick Erickson, who opposes Boehner's move to push for a clean Homeland Security bill, wrote on Wednesday: "Everyone knows the attacks are coordinated on behalf of Rep. John Boehner (R-OH). They are not even trying to hide it."
In response to questions about whether there was coordination between Boehner's office and American Action Network, Dan Conston, a spokesman for the group, said in an email: "Of course not. We are an independent group and our actions are fully independent from others."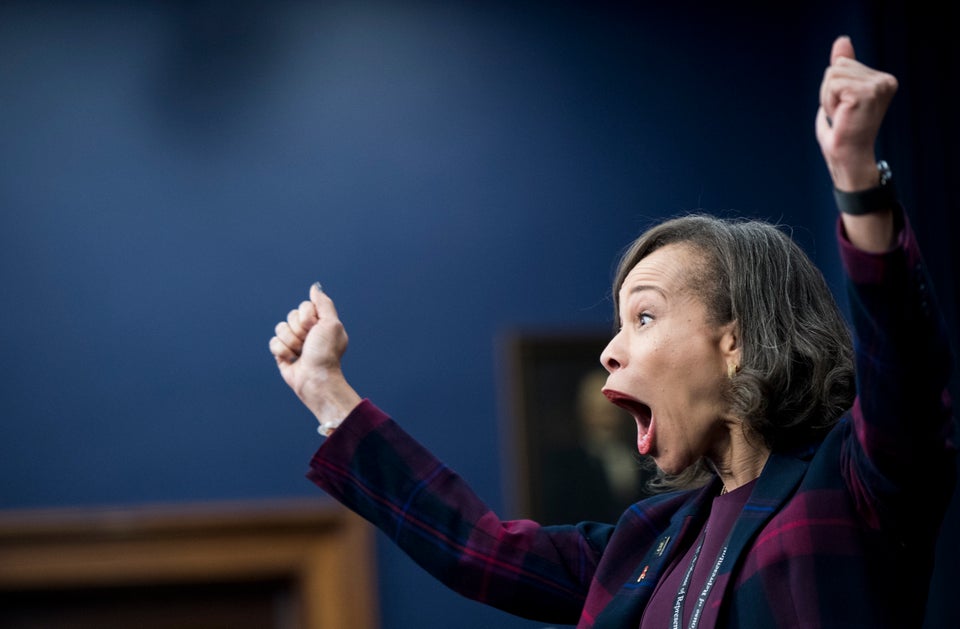 Scenes From 114th Congress And Capitol Hill