House Speaker John Boehner (R-Ohio) said Tuesday that immigration reform could still happen in the relatively near future, but only if President Barack Obama enforces current law and does not follow through with his plans to change deportation policies administratively.
"I've outlined to the president in July that the House, the Congress, ought to be dealing with immigration reform," Boehner said on the Hugh Hewitt radio show, according to a transcript. "It wasn't likely to happen this year because of the flood on the border, and the president's own pounding his chest about using his phone and his pen. But I did outline that, you know, there's a possibility that Congress could take this issue up next year."
It's a promise Boehner has made before, only to push back the timeline again and again. The speaker said after the 2012 election that he would like to tackle immigration reform, then said the House would not take up the Senate's comprehensive bill after it was passed in June 2013.
Weeks later, Boehner said again that Obama had killed the chances for immigration reform by failing to enforce the law.
"The president is going to have to demonstrate that he can be trusted to implement a law the way it was passed," he said at the time.
Obama announced later in June that Boehner had told him immigration reform wasn't happening this year. The president said he would act on his own, but has yet to announce exact plans to do so.
House Republicans have grown even more entrenched in recent months against major immigration reform, particularly anything that would give legal status to undocumented immigrants -- a must for Democrats -- making it highly unlikely that anything would happen even next year.
Boehner insisted on Tuesday, however, that it could still happen.
"I would hope that the president would continue to follow the law, and begin to take steps that would better secure our border," he said. "It would create an environment where you could do immigration reform in a responsible way next year."
Before You Go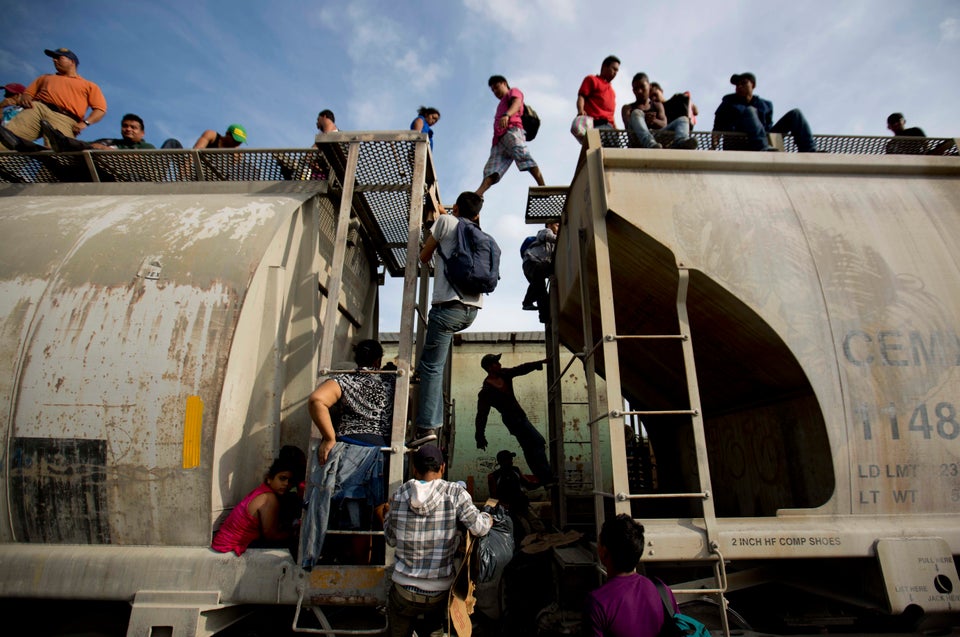 Why Latin Americans Really Come To The U.S.
Popular in the Community