WASHINGTON -- The Senate may have passed a long-awaited bipartisan overhaul of the immigration system Thursday, but House Speaker John Boehner stood by his plan to set an exceptionally difficult path for a similar measure to succeed in his chamber.
"The House is not going to take up and vote on whatever the Senate passes," Boehner (R-Ohio) told reporters, speaking shortly before the Senate bill passed. "We're going to do our own bill, through regular order."
Not only will that legislation have to go through the entire committee process in the House, whatever emerges will have to meet the "Hastert rule," named after former Speaker Denny Hastert (R-Ill.), which says the majority of the party in control of the House must back a given measure for it to receive a vote by the full chamber.
"For any legislation, including a conference report, to pass the House, it's going to have to be a bill that has the support of a majority of our members," Boehner said, referring to the members of the Republican caucus.
GOP opponents of the Senate bill said there was no way that bill would make it in the House.
"I doubt this bill can [pass in the House], but hopefully the issue can," Sen. Saxby Chambliss (R-Ga.) told HuffPost.
"I also don't think this is a bill that will pass the House of Representatives," Sen. Roy Blunt (R-Mo.) predicted on the Senate floor.
Republican senators who back the bill were also not confident of its chances in the other chamber.
"Speaker Boehner has a tough job," said Sen. Bob Corker (R-Tenn.), declining to guess if a majority of Republican House members would get on board.
"We'll see," said Sen. Lindsey Graham (R-S.C.), though he did argue that it was in the GOP caucus' interest to act.
"I'm very pleased, thankful -- got a long way to go," Graham said. "I think a lot of folks in the House will have a different view of this bill, but understand that you're not going to put everybody in jail, and self-deportation is not practical."
He was referring to staunch opposition on the right to any pathway to citizenship for undocumented immigrants, including any measures that allow them to be legalized while remaining in the country.
Boehner declined to give his own position on a pathway to citizenship, but said his caucus would meet July 10 to hash out a plan going forward.
In the meantime, he said, individual committees would keep working on separate parts of an overall reform -- a piecemeal approach that reform proponent Sen. John McCain (R-Ariz.) has warned will fail.
This story has been updated to reflect passage of the bill in the Senate.
Michael McAuliff covers Congress and politics for The Huffington Post. Talk to him on Facebook.
Before You Go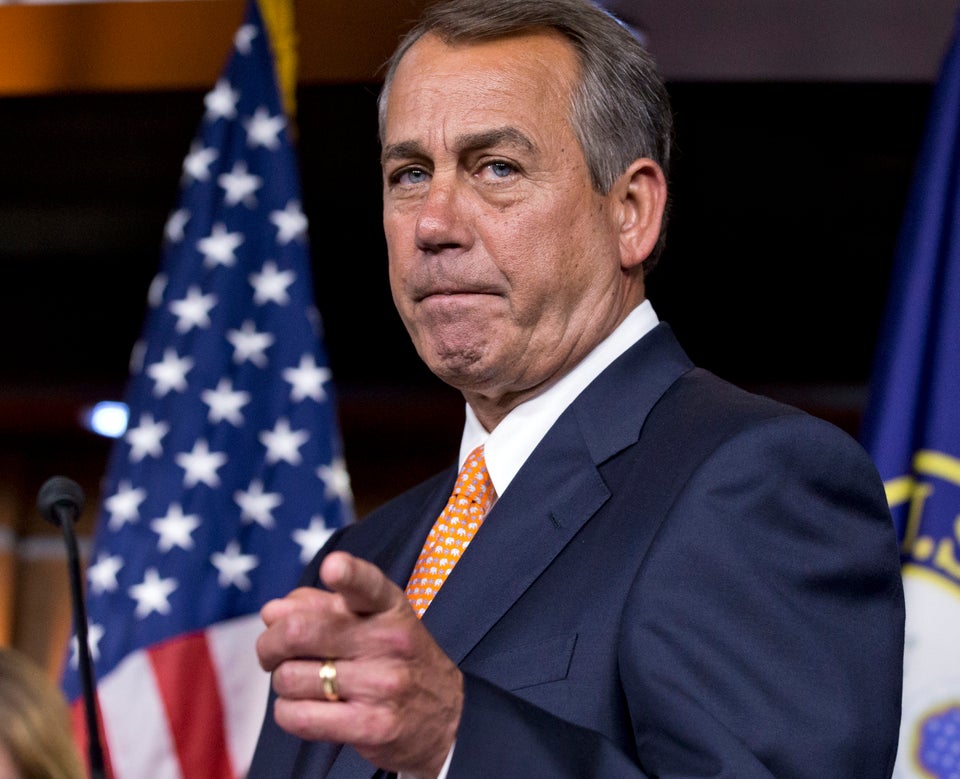 Conservatives Pointing Fingers
Popular in the Community